Part 3: The 577 Foundation ~ Today, Tomorrow, and the Future
When a first-time visitor would ask Virginia ~ "What is 577?". ~ she would say ~ "The 577 Foundation is a work of art being molded by the community." Her wish was for 577 to serve the community.
Over the last three decades, 577 has welcomed the community with an open heart. We get the privilege of listening to all of the wonderful stories about your visits to 577. The reasons why you love this special place so much.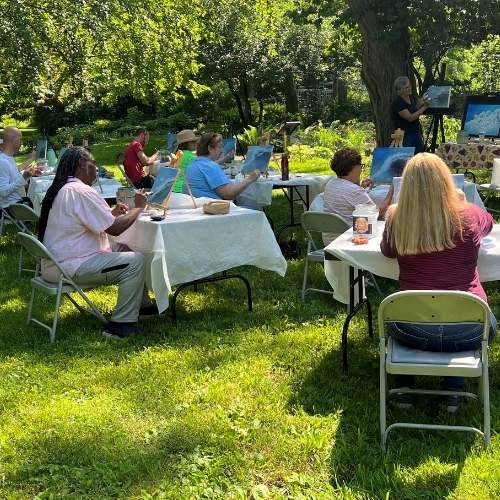 People tell us they come to learn a new skill. They come with their children and grandchildren to explore nature. They come because they enjoy spending hours every summer tending to one of our community garden plots to provide fresh veggies to their family and also for those in need. They come because they love searching the shelves to find a book to read on their next vacation. They come because this place is their special space to get away from their stresses and to just be. They may come for some or even all of these reasons, and maybe even a few more reasons not mentioned.
When everything changed for all of us two years ago, at 577, we said, "this pandemic is an opportunity. What can we make out of a terrible situation? How can we use it to grow? Is there any gift that can come out of this for Perrysburg and beyond?" We had time to determine how this gift that Virginia gave to the community could evolve to serve everyone better.
When we focused on the essence of 577 – the most important parts of Virginia's intentions for its people, place, and activities – one of the big things we realized was that it was time to express our mission differently. Out of those conversations sprang an updated wording of the mission:
Open to all, 577 builds a creative, caring community through curiosity and lifelong learning.
Under the umbrella of that mission, 577 is dedicated to:
Stewarding Virginia Secor Stranahan's homestead
Seeking ecological balance and environmental sustainability
Broadening minds, stimulating imaginations, and expanding horizons
Embracing multiculturalism and fostering connections among diverse people
Unlocking people's passion and transforming it to benefit the world
Promoting open-hearted generosity and sharing
Cultivating creative thinkers who recognize the interconnectedness of all things
Encouraging people to reflect and follow a more natural, peaceful, simple pace of life
Nurturing innovation, evolution, and growth while respecting established, time-honored practices and techniques
Having fun and spreading joy!
On March 25, 2022, we celebrated what would've been Virginia Secor Stranahan's 116th birthday by rededicating 577 to her vision by sharing this refocused mission.
Like the monarchs that emerge from our Flutter Hut after experiencing the mystical transformation from a caterpillar to a chrysalis to a butterfly, we are emerging from a time of transition into a time of growth.
Beginning this past May, Virginia's House, the iconic large building at the north end of 577 overlooking the Maumee River, has officially become a space for art, movement, gardening, and culinary classes. If you've been wanting to see inside this historic house, classes are being offered weekly and descriptions can be found here – https://577foundation.org/programs-services.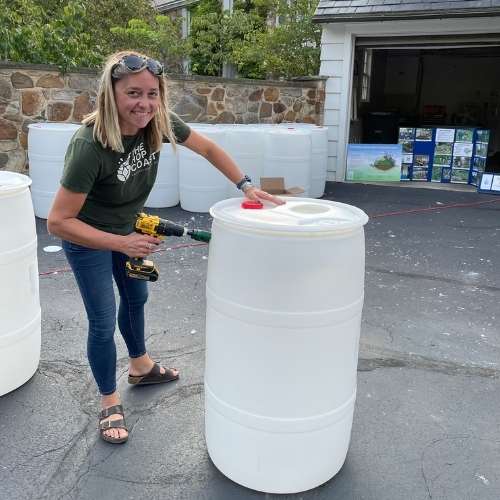 The space lovingly known as the Book Center (sometimes called the Book Barn, the Library, the Book Place, the Book Shop, the Once-Read Book Shop) reopened this May as the 577 Welcome Center & Curiosity Shop! It is the perfect place to unplug and explore with thousands of gently-used books with selections for all ages and interests, a large selection of art and craft supplies, and handmade pottery. 577 staff is available to answer any questions on items available, upcoming classes, and more. Hours of operation and donation guidelines can be found here – https://577foundation.org/programs-services/welcome-center/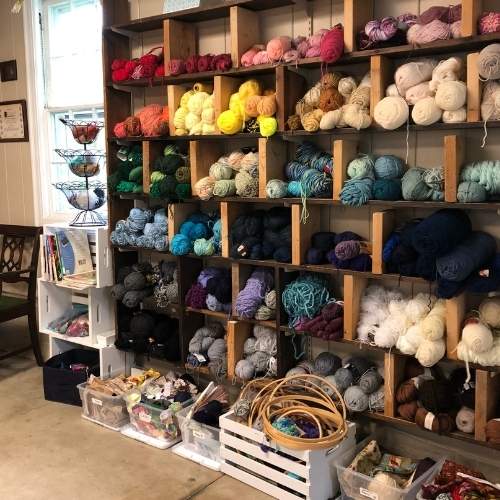 To celebrate Virginia and the pollination that she provided to so many people over the years, as well as her stinging sense of humor and sweet gifts and generosity, we unveiled a new logo ~ a special honeybee ~ on June 11 during our summer celebration.
Along with the logo, we also launched our redesigned website which is designed to be more user-friendly. Now you can explore an interactive map of the grounds, pages dedicated to the life of our founder, Virginia Secor Stranahan, the history of 577, and the many classes we offer each month with class descriptions and photos. There are also pages that highlight the Welcome Center & Curiosity Shop, special events like Music in the Gardens, and this blog. Check out the interactive map here – https://577foundation.org/explore-the-grounds/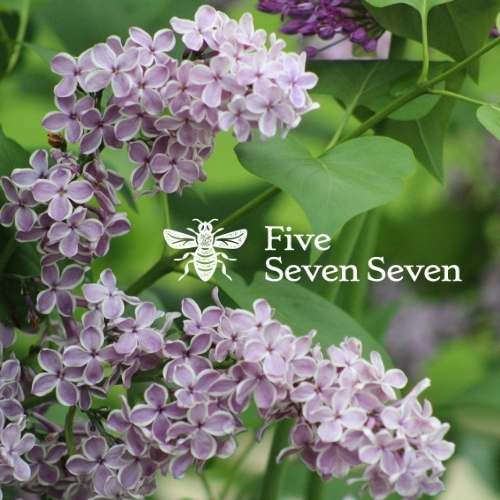 On the backs of staff t-shirts, you will find a quote from Virginia. She used to say this whenever a large event or something new and exciting was starting at 577:
"Whatever we do here, let's be educational, environmental, experimental, and let's have fun."

Virginia Secor Stranahan
This quote represents our north star as we work towards becoming whole with our phased reopening and growth plans. Thank you for your support and patience as we navigate this together.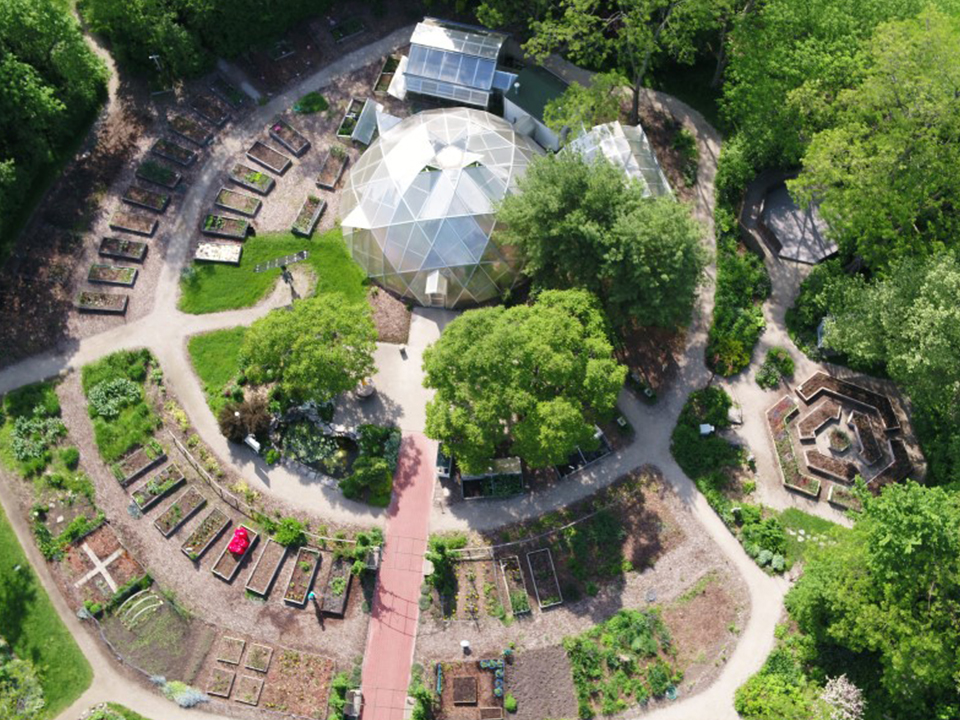 What an amazing journey the last 34 years have been at 577 ~ all because of Virginia's generosity and vision and this community's enthusiasm, love, creativity, and dedication to fulfilling her vision.
We can't wait to find out how you will continue to mold 577 over the years to come.
---
577 Blog: Join us as we share first-hand news, knowledge, fun facts, history, and more from 577 staff.
If there is something you'd like to see, please email us at hello@577foundation.org.