Learn how to beautify your own home garden using organic and sustainable methods – just like 577! Monthly classes on topics such as how to grow a garden, planting for pollinators, tree care, permaculture, and more are taught by passionate community instructors and 577 horticulture staff. Class topics vary each month and are taught in the Geodesic Dome, House, and around the beautiful gardens and grounds of 577.
Garden Soils & Cover Cropping
Thursday, June 8 ~ 2pm to 3:30pm
You will re-discover your garden soil, its characteristics, and ways to improve it through traditional as well as hands-on materials: topics will include soil components, soil texture, the use of Web Soil Survey, best management practices, cover cropping, and concerns over soil safety.
Community Instructors: Penny Bollin and Patrick Troyer from Lucas Soil and Water Conservation District (LSWCD)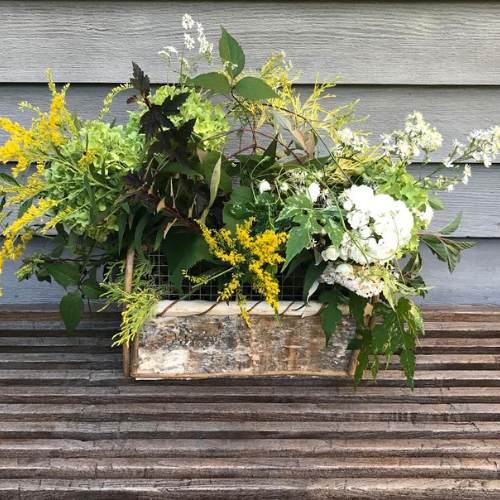 Floral Design: Backyard Blooms
Monday, June 26 ~ 2pm to 4pm
Join us for an afternoon of hands-on fun to learn how to make impressive floral designs with blooms and foliage from your own backyard garden. Students will learn tips, shortcuts, and surprisingly easy ways to make beautiful arrangements.
Students must bring their favorite flowers or plants (preferably from their own yard) and a vessel of their choice (vase or jar, approximately 6" round, 10" high or smaller) *optional- bring your favorite small pruners
Your instructor will provide additional flowers and greens, varieties based on availability.
Community Instructor: Jeanne Lesniewicz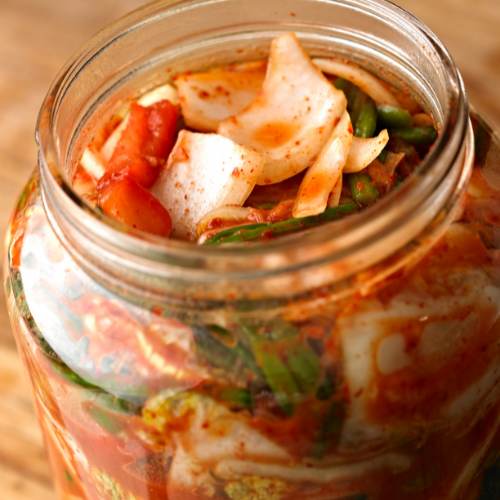 Fermentation for Beginners
Saturday, June 24 ~ 10am to 11:30am
Tuesday, June 27 ~ 6pm to 7:30pm
Learn about the many benefits of fermented foods while helping to prepare and sample several beginner recipes in Virginia's Kitchen, including simple kale kraut, a very non-traditional version of kimchi, make-your-own-starter kombucha, sprouting beans, and Nepali gundruk.
Students will take home a kombucha starter and kimchi, and will learn various ways to get creative and tweak the recipes for individual tastes and delicious results at home. Basic information about the fermentation process and various ways to increase the amount of fermented food in your diet will also be discussed.
577 Staff Instructor: Samantha Day, Organic Garden Horticulturalist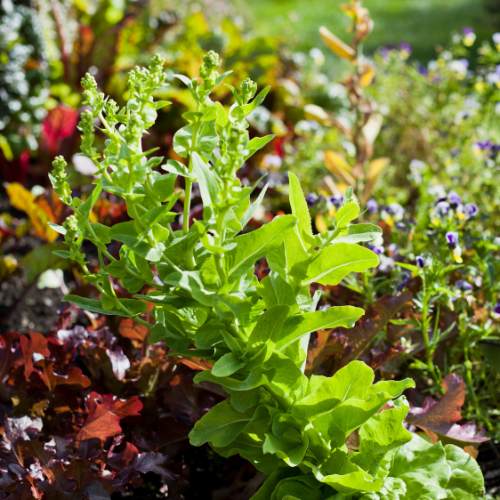 Permaculture 101
Tuesday, July 25 ~ 6pm to 7:30pm
Permaculture is a buzz-word these days, and is sometimes used interchangeably with other terms like "food forest", "foodscaping", "agroforestry", and "sustainable farming". So what is permaculture? This class will discuss the basic elements of a permaculture system, tour areas of 577 utilizing this method, and learn about practical implications for participants' yards or properties.
This will be an introductory-level class for the topic, focused on generating ideas and highlighting resources that might be helpful for someone trying to design their property with a permaculture approach. Samantha likes to keep an open-discussion atmosphere in her classes, so participants will be able to freely ask questions and share experiences. Participants will walk away with a perennial plant list and cool ideas to try at home!
577 Staff Instructor: Samantha Day, Organic Garden Horticulturalist
Class Locations & Parking Map
Signed up for a class and need help finding your classroom location and parking? Each class description lists its location. Click the button below to view a full map of the grounds and buildings with two lots available for easy and convenient parking. 
Cancellation & Refund Policy
Because space is limited, we rely on you to register for classes thoughtfully. Please help us continue to offer these wonderful classes as affordably as possible by adhering to the following registration, cancellation, and refund policies.
Photos and videos may be taken during 577 classes and events for use on our website and other relevant media outlets and your attendance constitutes consent. View the full policy below including how you can opt-out of this release.