Music in the Gardens
Enjoy listening to the sweet sounds drifting as you stroll through the gardens. Concerts take place on the outdoor stage on select weekend dates. Outdoor stage seating is limited, we recommend bringing a blanket or chair. Pack and bring a snack or lunch for the perfect afternoon in the gardens.
This is a free event and takes place rain or shine. Select areas of Virginia's House will be open to visitors during this special event for tours and activities. In the case of inclement weather, the music will move from the Outdoor Stage into Virginia's House.
Check out the dates and lineup below!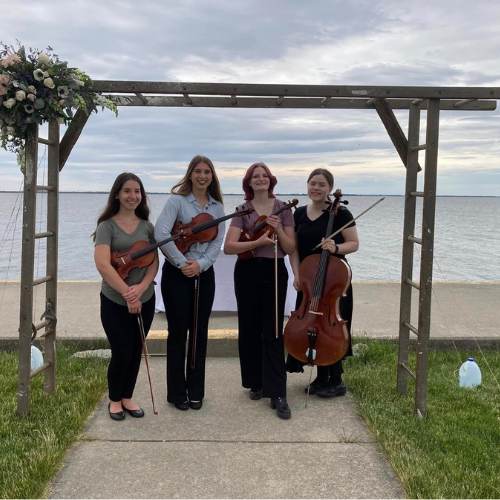 TSA String Quartet
Saturday, June 10, 2023
10am to 1pm
The TSA String Quartet is made up of the best string players in the music program. They provide excellent music through the region at weddings, parties, and special events. They are under the direction of maestro Alex Munson who has provided this group and all string players excellent guidance and instruction.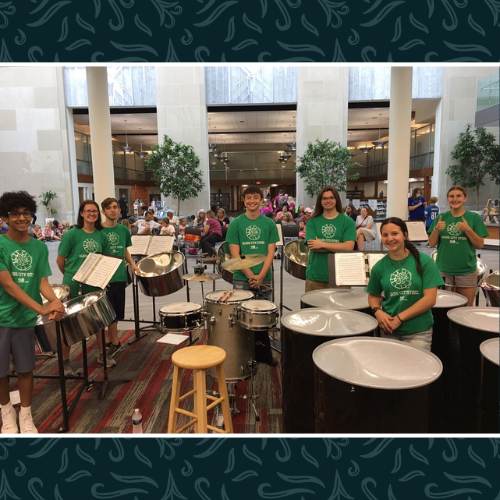 Glass City Steel
Saturday, June 24, 2023
10am to 1pm
Founded in 2007, Glass City Steel from Toledo School for the Arts is the premier steel drum band of NW Ohio! You can find this group of young talented musicians playing all over town. Under the direction of Rob Desmond, band members Brooklyn Pasztor, Younis Aziza, Evan McCoy, Landon Smith, Sophia Krauss Galan, Cooper Anderson and Roman Rank will wow the audience with pop, rock and traditional calypso tunes.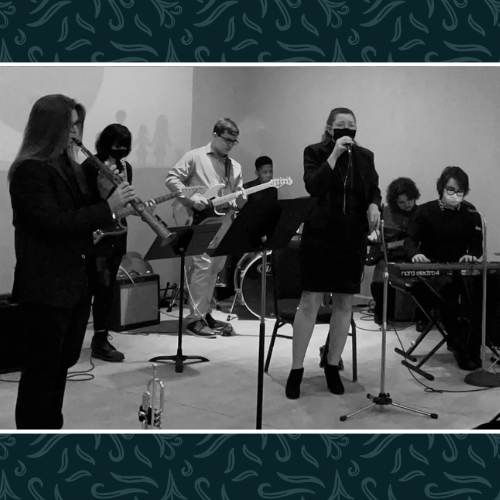 Urban Jazz Collective
Saturday, July 15, 2023
10am to 1pm
Founded by long time music instructor Ken Zuercher and now instructed by Megan Heer ('08) the Urban Jazz Collective is one of the busiest TSA groups. They perform regularly at the Toledo Zoo as well as clubs and special events in and around Toledo. Their music is comprised of classic jazz, current jazz and original music. Many seasoned jazz performers playing in and around the area have started in this group.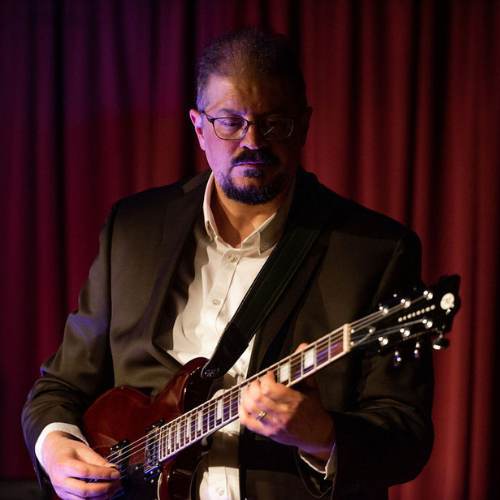 Quick Trio
Saturday, July 29, 2023
11am to 1pm
Quick Trio, led by locally-known guitarist Jason Quick, is a jazz group familiar to audiences at Toledo Botanical Gardens Jazz in the Garden, Toledo Museum of Art, Lucille's Jazz Lounge and throughout Northwest Ohio, Southwest Michigan.  The group, playing original tunes written by Quick, practices a kaleidoscope of sound and rhythms.  Any set by the group features music with funky beats, bebop energy, latin grooves and spacey waltzes.
BLISS
Saturday, August 12, 2023
11am to 1pm
BLISS is a quartet of women who have "stepped outside the box" in the NW Ohio music scene. With extraordinary blend of striking harmonies and self accompaniment of violin, acoustic guitar, keyboard, bass & various light percussion instruments, they offer the audience an audible delight that is refreshingly unique. The set list is also a treat to the weary listener of the "usual", as they have incorporated songs from all genres and transformed them into our own noteworthy style!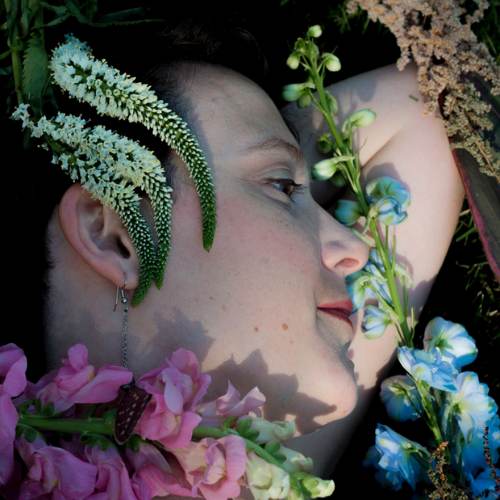 Ellie Martin Duo
Saturday, August 26, 2023
11am to 1pm
Recognized in the vocal jazz performance and scholarship worlds, Ellie Martin is a highly respected vocalist, composer, educator, and Jazz studies scholar. She is currently the vocal jazz instructor at the University of Toledo, as well as Toledo School for the Arts. She performs a wide variety of repertoire from Brazilian music, American Songbook, Bebop, as well as her original compositions. A fearless improviser, Ellie delivers songs with individuality, passion, and honesty. Career highlights include performing at the Pittsburgh Jazz Festival, the Sunset Jazz Festival, and the Michigan Jazz Festival. She was the featured vocalist with the National Arab Orchestra in San Antonio Texas, and performed alongside jazz luminaries Geri Allen, Terri Lynne Carrington, Esperanza Spalding, the New York Voices, Jon Hendricks, and Afro Blue.  
Curiosity Shop Summer Sale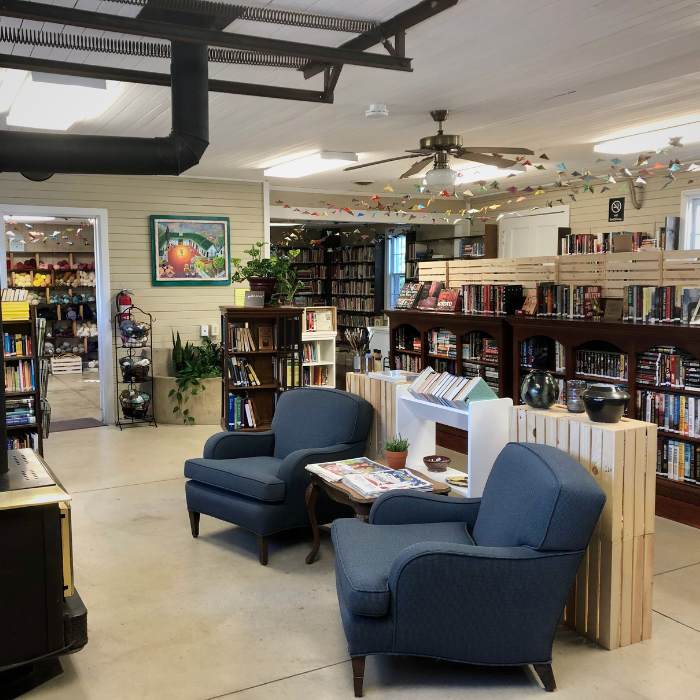 Curiosity Shop Summer Sale Saturdays!
Exciting news for bookworms, art enthusiasts, and bargain hunters! 577 is thrilled to announce Curiosity Shop Summer Sale Saturdays!
Thanks to your generosity our shelves our bursting at the seams. On select Saturdays this summer, there will be special discounts on select gently-used, like-new books, magazines, and art supplies. It's the perfect opportunity to indulge your passions while enjoying substantial savings.
Items will include yarn, fabric, art and craft supplies, and select books including fiction, autobiography, biography, business, religion and spirituality, self-help, lifestyle, youth, and more.
Help us create space for new arrivals while discovering literary and artistic treasures that will inspire your summer days!
Sale Dates
June 10,

10am to 5pm

June 24,

10am to 5pm

July 15,

10am to 5pm

July 29,

10am to 5pm

August 12,

10am to 5pm 

August 26, 10am to 5pm
Are you a teacher? Look for a special just for you. Details coming soon!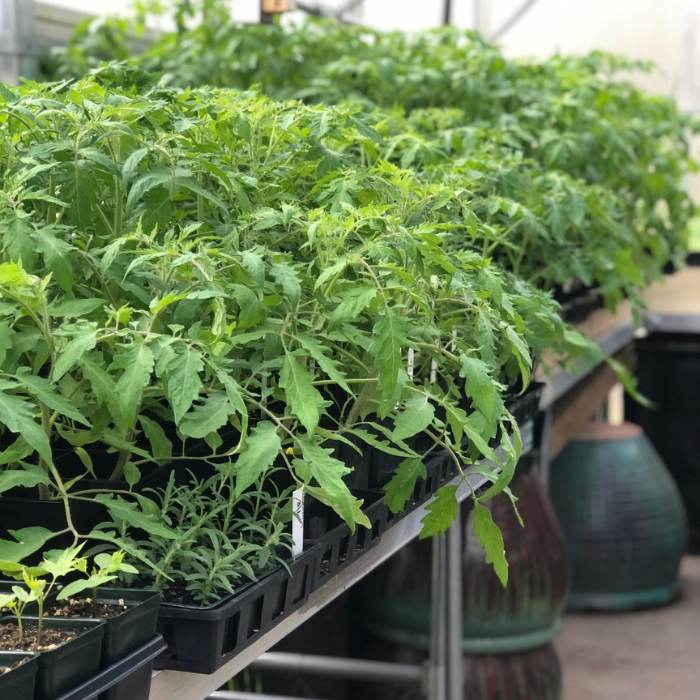 577 Annual Plant Sale ~ PLANTS ARE SOLD OUT!
WOW! We're over the moon with gratitude for the amazing support we received this past weekend.
Shout-out to Bennett and Samantha, our incredible horticulturists at 577, who were blown away by the level of enthusiasm.
We've never sold out after the first weekend before, and it's all thanks to YOU! We can't wait to see and hear about your flower and veggie gardens.
 We do have some good news. ~ despite being sold out of plants, the Welcome Center & Curiosity Shop will still be open special hours this week including Mother's Day. The Shop Hours this week are Monday, May 8 through Sunday, May 14, 10am to 5pm.
Located at 577 East Front Street in Perrysburg, the gardens and grounds at 577 are open daily, 9am to 5pm. Open to all, no admission fee to the grounds including the Geodesic Biodome, Log House, and Bee Room.
Proceeds from the Annual Plant Sale benefit the gardens and food bank delivery programs at 577.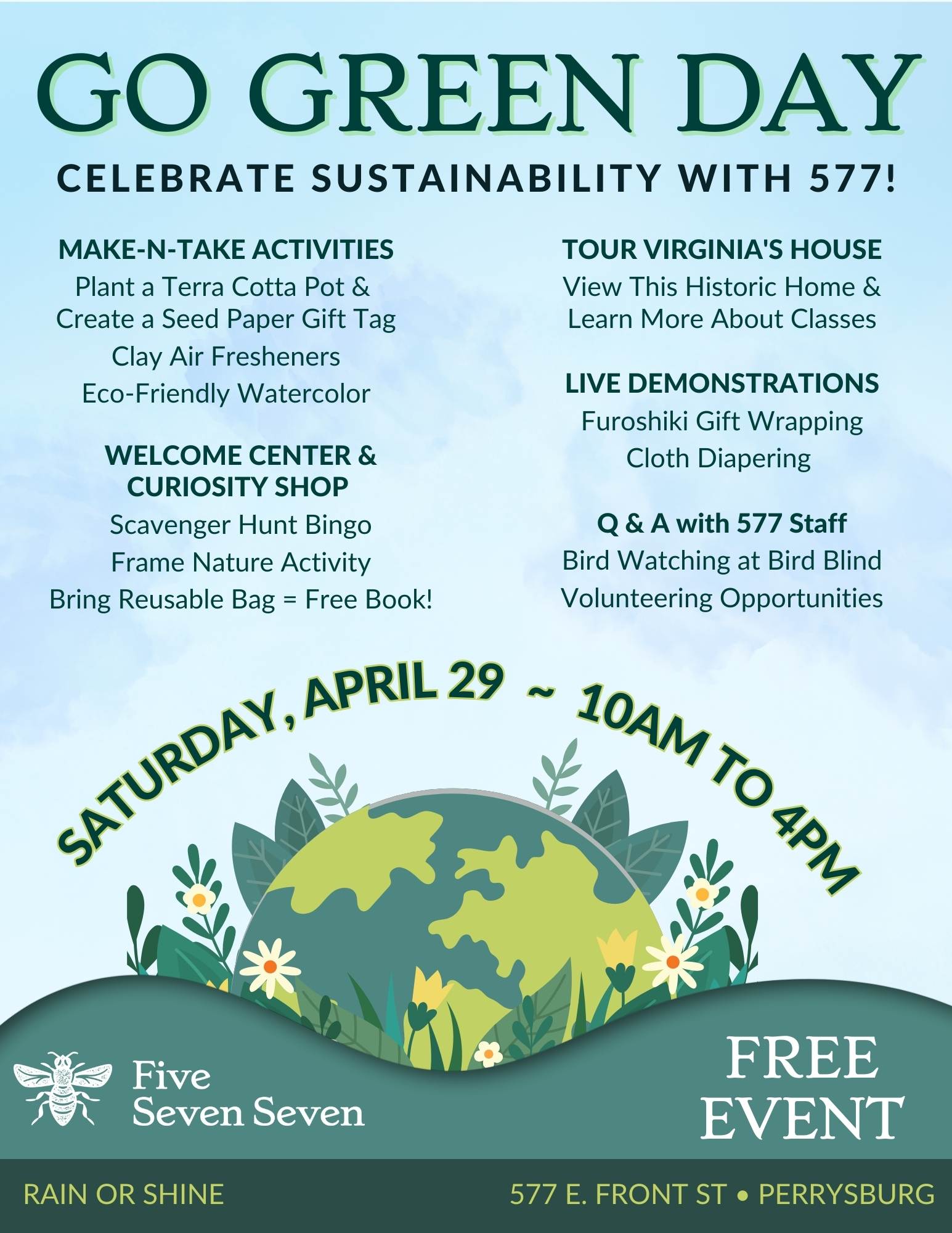 Go Green Day! Thank you for celebrating with us! 
Photos coming soon! 
---
Celebrate sustainability with us on Saturday, April 29, during 577's Go Green Day!
For this special day, Virginia's House will be open to visitors from 10am to 4pm. Join us for a variety of free drop-in activities including a furoshiki tutorial, a make n' take craft perfect for Mother's Day, an exploration of watercolor paints, and more!
Plus! Grab those binoculars and find 577 staff member and amateur birder,
Mike Welling, around the grounds and near the Bird Blind to ask all your birding questions.
Many thanks to our partners, The City of Perrysburg and Partners for Clean Streams, who will have displays, some fun giveaways, and oodles of information on how we can all make a difference toward keeping our regional water sources clean and vibrant. Check out the info on rain barrels, pet waste disposal, kids tips, rain gardens, and much more!
Check out the full schedule of events below. The event is Rain or Shine!
---
Schedule of Events
10AM to 4PM: Get a glimpse of Virginia's House – the iconic large building at the north end of 577 – that has officially become a space for art, movement, gardening, and culinary classes. Walk through the open spaces – the Dining Room, Gray Room, Kitchen, and Sunroom. 577 staff will be available to answer questions about upcoming classes, meeting reservations, and volunteer opportunities.
10AM to 4PM: Visit the Welcome Center & Curiosity Shop. Browse the large selection of once-loved books, magazines, and art supplies. There is always something new to discover thanks to generous donations from the community. When you find that perfect item to take home, you save it from entering the waste stream (and save a little money by buying used!). Bonus! Bring a reusable bag for your goodies and get a FREE book with purchase (up to a $3 value).
10AM to 4PM: Nature Activities for Kids. Drop into the Welcome Center for these two fun nature activities! Scavenger Hunt Nature Bingo: Walk around the 577 grounds to complete a nature bingo card. Bring your finished bingo sheet back to the Welcome Center to receive a special Earth Month prize. Nature Frames: Take a unique photo using one of our nature frames. All you need is a camera to make magic!
10AM to 2PM: Stop by the pottery studio to make your own car (or closet) air freshener. 577 pottery instructors, Julie and Emily, will walk you through a few simple steps of cutting and decorating a small disc that you will leave at the studio so it can be fired in the kilns with pickup 10 to 14 days later. Add a string/ribbon and a few drops of your favorite essential oils for an all-natural air freshener. Limit one per person.
10AM to 3:30PM: Kids are invited to decorate a terra cotta pot and plant a 577 greenhouse-grown basil seedling perfect for the windowsill. Add a tag made of handmade seed paper for a Mother's Day gift. Activity will take place on the Outdoor Stage. The rain location will be in Virginia's House Garage Studio.
11AM to 3:30PM: Treat yourself to a fun make-and-take project that's easy on the eyes AND on Mother Earth, while learning about the eco-friendly medium of watercolor. Our paper will be reclaimed book pages that were destined for the landfill. You can choose to paint a pre-printed image of a Monarch Butterfly or Purple Coneflower or a creation of your own imagination. Activity location: Virginia's Dining Room. 
10AM to 11:30AM: Join us in Virginia's Library to learn with 577's Executive Director, Heather Gallant, about furoshiki: the art of gift wrapping with fabric. Fabric and textiles come in such a wide range of patterns and textures that they make gorgeous, personalized gift wrap. Since it's more pliable than paper, fabric fits a wider range of gift shapes, and it's reusable for many years to come. You may already have what you need to get started right in your home.
1PM to 3PM: Interested in learning more about Cloth Diapering? Join us in Virginia's Library to ask Megan Rittenhouse about the different types of cloth diapers, the benefits of cloth diapering, and how to choose the best diaper for your budget and family's lifestyle. See and try out a wide range of diapers, covers, and accessories firsthand. The demo is presented in a nonjudgmental way with the goal of helping you enjoy diapering and your baby. It really is simpler than you think!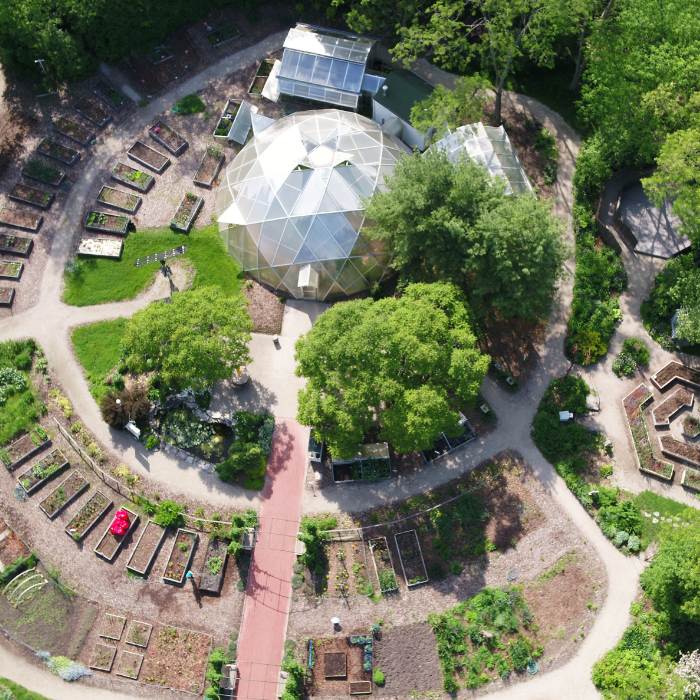 Celebrate Earth Month with 577 in April!
Virginia Secor Stranahan envisioned 577 as a place where people would "learn to love the land." While the world celebrates Earth Day on April 22, here we honor it every day.
Join us in April, as we highlight the many ways we can all make small changes that make a big impact in protecting the planet. By taking action and working together, we can help ensure a sustainable future for generations to come.
---
More Earth Month Event Highlights:
The StoryWalk® is a great adventure for the whole family to explore nature while reading about nature. April's featured story is Wangari's Trees of Peace: A True Story from Africa by Jeanette Winter.
As a young girl growing up in Kenya, Wangari was surrounded by trees. But years later when she returns home, she is shocked to see whole forests being cut down, and she knows that soon all the trees will be destroyed. So Wangari decides to do something—and starts by planting nine seedlings in her own backyard. And as they grow, so do her plans. . . .
This true story of Wangari Maathai, environmentalist and winner of the Nobel Peace Prize, is a shining example of how one woman's passion, vision, and determination inspired great change. Her books are printed on 100% recycled paper with 50% post-consumer waste. 
Earth Month Bingo Scavenger Hunt ~ Walk around the grounds of 577 to complete this nature-inspired bingo board. Kids (and kids at heart) can pick up a board in the Welcome Center & Curiosity Shop during open hours and return their BINGO for a special prize. The Bingo board is also available for download – CLICK HERE. 
577 Tree Trek Scavenger Hunt returns on Friday, April 28, to celebrate Arbor Day and will be available through May. More details coming soon.
Check out 577's Program Intern Avery Bohman's Sustainability Blog Posts each week highlighting the many ways the staff stewards sustainably including their favorite tips and tricks, and ways you can incorporate simple but impactful changes in your own life.
---
Our April (and a few May) classes offer you the opportunity to learn a new skill with a focus on sustainability. Click the name of the class for more information and to register.
Backyard Conservation

:

 Join 577 Organic Garden Horticulturist Samantha Day as we talk about all of the things that make our local environment unique.
Visible Mending: Learn a sustainable way to prolong the life of your favorite well-loved clothes in the class taught by community instructor Ellen Seeburger.
Cloth Diapering 101: Interested in cloth diapering but don't know where to start? Join community instructor Molly Chalfin for her class on April 6 at 2pm. 
Crafting with Upcycled Materials: Learn how to upcycle discarded objects or materials into something new and practical in this class taught by Avery Bohman, 577's program intern.
Discovering the Trees of 577: Join Bennett Dowling, 577's Organic Landscape Horticulturist, on an interactive tour of the trees here on the historic grounds of 577.
Sewing: Reusable Hygiene Supplies: Learn to sew and make a difference in a class taught by 577 Executive Director Heather Gallant.
Upcycled Art ~ Collaged Flowers: Celebrate spring with sweet flowers made with sustainable materials perfect for hanging on the wall in this class taught by Isabelle Tucker, 577's program assistant and artist.

Acrylic Painting ~ Sustainable Abstracts:

 Paint a beautiful one-of-a-kind abstract piece of art by sustainably using paints and exploring non-traditional painting tools in this class taught by Avery Bohman, 577's program intern.
Upcycling for Gardeners: Create your own unique and functional pieces for your garden out of upcycled materials with Avery.