A long-standing favorite of 577 students, our Culinary Arts class offerings have included cuisine from around the world, as well as classes with a focus on comfort foods, healthy options, vegetarian and vegan food, creative desserts, canning instruction, and more. Cooking classes are tailored to students who are looking to learn some kitchen basics, tips, and tricks, to those looking to broaden their culinary horizons. Class topics vary each month and are taught in the Cottage or House by local chefs and foodie enthusiasts.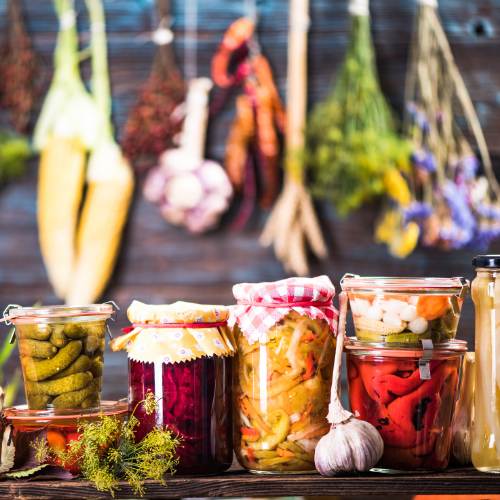 Vegetable Fermentation
Saturday, September 16 ~ 10am to 12pm
Saturday, September 16 ~ 2pm to 4pm
Join us for this fascinating introduction to the practicalities and science behind preserving vegetables with microorganisms. Students will get hands-on experience as they are guided to make a vegetable ferment of their choice. Seasonal and locally sourced ingredients will be on hand, along with spices.
Class will end with a tasting session and discussion of recipes from around the world, including hobak kimchi, cassava fufu, daikon nukazuke, & kohlrabi escabeche. There will be time for questions, answers and learning from one another, and students will take home recipes and samples.
*Please Note: All supplies are included, but students are encouraged to bring their own mason jars, spices, and garden vegetables.
Community Instructor: Zachary Dempster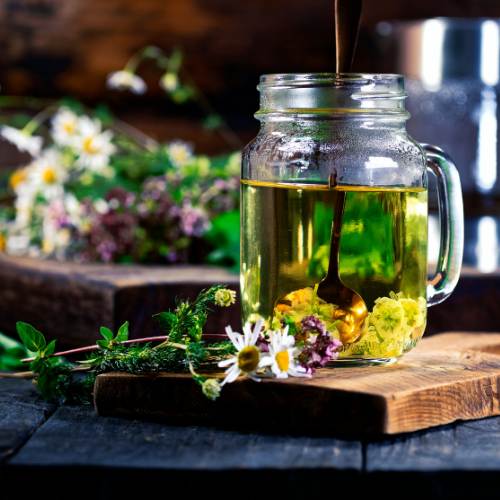 Harvest Your Own Herbal Tea
Tuesday, September 26 ~ 6pm to 7:30pm
Come walk through the gardens with our Organic Horticulturist Samantha and harvest your own herbal tea ingredients! We will focus on some of the wild and cultivated plants at 577 that are abundant, provide health benefits, and/or great taste in an herbal tea brew.
We'll highlight and harvest various plants in the garden, then head to the cottage kitchen to brew and sample some combinations. Possible plant profiles may include: nettle, bronze fennel, various balms, hops, hyssop, woodruff, angelica, and berry leaves. Students can expect to take home a bundle of ingredients to dry at home themselves and store for use through the cold season.
577 Staff Instructor: Samantha Day, Organic Garden Horticulturalist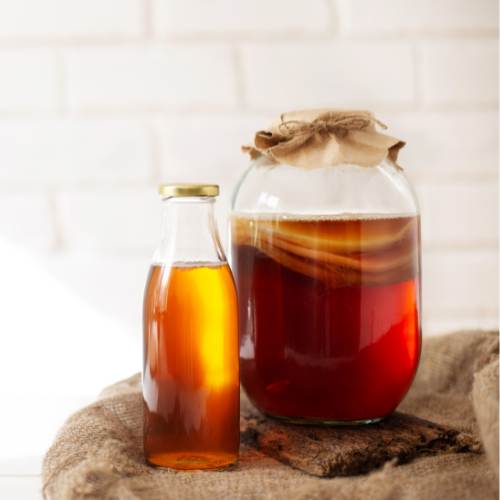 Beverage Fermentation
Saturday, September 30 ~ 10am to 12pm
Saturday, September 30 ~ 2pm to 4pm
Delve into the fascinating world of tangy, effervescent beverages derived from fermentation. Students in this class will be treated to an exploration of delightful tastes and the science behind these beverages. Our discussion will revolve around microflora, probiotics, and bioavailability, as we aim to separate the trendy myths of "gut-health" from the evidence-based microbial science.
Then get ready to roll up your sleeves as we make several versions of Eastern European kvass: the traditional one w/rye bread, one with beets, turmeric & ginger, and an apples & sorghum variety. Participants will take samples home to witness the sparkling developments and experience the differences of flavor. We'll also sample an array of tonics from diverse cultures, including a refreshing banana or pineapple tepache, the nostalgic taste of natural root beer, and a plum soda carbonated with whey. Additionally, we'll try mitsuya, a pine needle cider, and jun, a floral kombucha-like green tea fermented with honey, followed by a pear vinegar shrub. There will be time for questions, answers and learning from one another.
*Please Note: All supplies are included, but students are encouraged to bring their own mason jars, spices, and garden vegetables.
Community Instructor: Zachary Dempster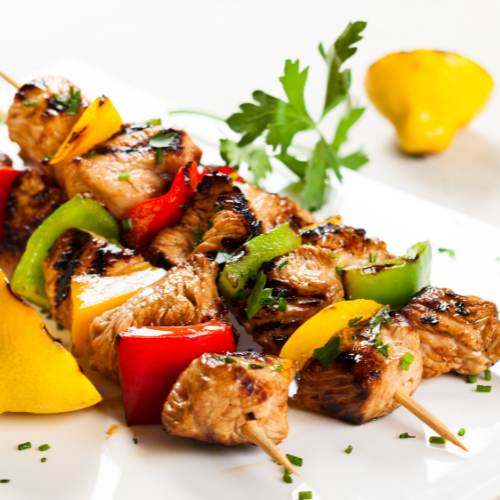 Cooking: Convenient & Creative Meals
Monday, October 23 ~ 6pm to 8pm
Join us as we explore fun and creative ways to feed your family and friends with on-the-go and easy-to-tote foods. Learn fun ideas for packing portable and healthy lunches for all types of eaters, and a variety of convenient meals for parties and holiday gatherings, such as hearty sliders and kebob skewers.
Using a variety of simple directions, students will also enjoy making and sampling their own skewer and will take home a categorized list of delicious pairings to try at home.
Community Instructors: Jan Szalkowski and Wendy Steusloff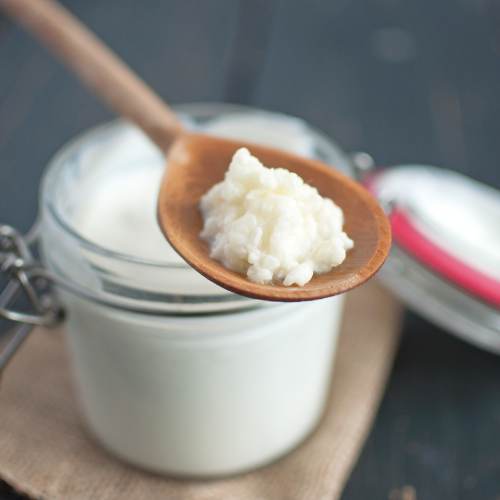 Dairy Fermentation
Saturday, October 28 ~ 10am to 12pm
Explore another aspect of the world of fermentation as we spotlight dairy. Learn about the evolution of drinking milk straight from the cow, to the advent of pasteurization, and the present resurgence of raw milk consumption. Students will learn about and taste the phases of kefir fermentation and take home kefir grains to replicate the process at home. We'll discuss its origins from the Atlas mountains and the distinct probiotic qualities that remain active in the gut microbiota—a quality notably absent in store-bought kefir.
Students will also get hands-on experience by learning about and starting a yogurt batch in Virginia's Kitchen, using a simple non-industrial technique. At the end of class, students will be given an heirloom culture to take home to make their own yogurt. Finally, students will sample savory vegan nut cheeses, fermented with living cultures by the instructor. There will be time for questions, answers, and learning from one another.
Community Instructor: Zachary Dempster
Class Locations & Parking Map
Signed up for a class and need help finding your classroom location and parking? Each class description lists its location. Click the button below to view a full map of the grounds and buildings with two lots available for easy and convenient parking. 
Cancellation & Refund Policy
Because space is limited, we rely on you to register for classes thoughtfully. Please help us continue to offer these wonderful classes as affordably as possible by adhering to the following registration, cancellation, and refund policies.
Photos and videos may be taken during 577 classes and events for use on our website and other relevant media outlets and your attendance constitutes consent. View the full policy below including how you can opt-out of this release.