A long-standing favorite of 577 students, our Culinary Arts class offerings have included cuisine from around the world, as well as classes with a focus on comfort foods, healthy options, vegetarian and vegan food, creative desserts, canning instruction, and more. Cooking classes are tailored to students who are looking to learn some kitchen basics, tips, and tricks, to those looking to broaden their culinary horizons. Class topics vary each month and are taught in the Cottage or House by local chefs and foodie enthusiasts.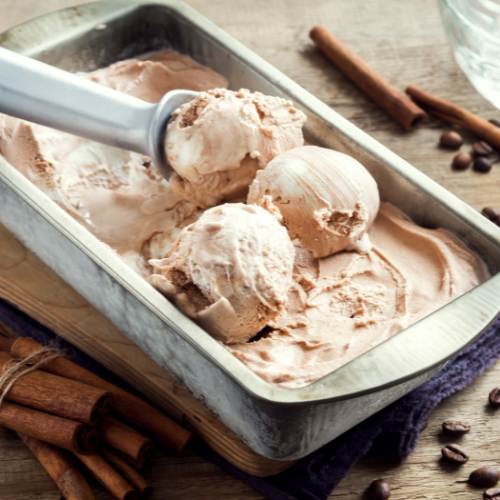 Make Your Own Ice Cream!
Monday, June 5 ~ 6pm to 8pm
I scream, you scream, we all scream for ICE CREAM. In this class we will learn how to make ice cream, sorbet, and granita from scratch, using fresh fruit, herbs, and nuts. Watch instructor demonstrations, taste-test fun flavors, and leave with recipes and inspiration to try out at home- no need for an ice cream machine!
Community Instructors: Diana DePasquale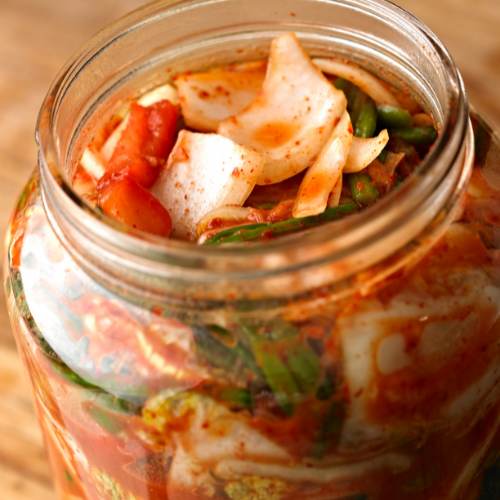 Fermentation for Beginners
Saturday, June 24 ~ 10am to 11:30am
Tuesday, June 27 ~ 6pm to 7:30pm
Learn about the many benefits of fermented foods while helping to prepare and sample several beginner recipes in Virginia's Kitchen, including simple kale kraut, a very non-traditional version of kimchi, make-your-own-starter kombucha, sprouting beans, and Nepali gundruk.
Students will take home a kombucha starter and kimchi, and will learn various ways to get creative and tweak the recipes for individual tastes and delicious results at home. Basic information about the fermentation process and various ways to increase the amount of fermented food in your diet will also be discussed.
577 Staff Instructor: Samantha Day, Organic Garden Horticulturalist
International Tomato Cuisine
Monday, June 26 ~ 5:30pm to 7:30pm
Come experiment with us as we cook up some unique samplings in Virginia's kitchen, giving a toast to the meek and modest tomato. Students will prepare an authentic Italian pasta dish to indulge in, along with a Georgian appetizer and Tomato Gratin. There will be plenty of foods available to enjoy a hearty meal.
Whether it's a tomato or a pomodoro, it is a vital ingredient in a great many recipes around the world. The instructors have tapped into their international acquaintances to compile an array of recipes for delicious tomato-based dishes, from Hungarian to Ukrainian, from Scottish to Greek, and from Thai to Chinese. These include appetizers, main dishes, sides, and breakfast foods. All recipes will be included in a handout: a Thai pasta dish, Ukrainian tomato-canning techniques, a Chinese breakfast scramble with tomato sauce, and more.
Community Instructors: Jan Szalkowski and Wendy Steusloff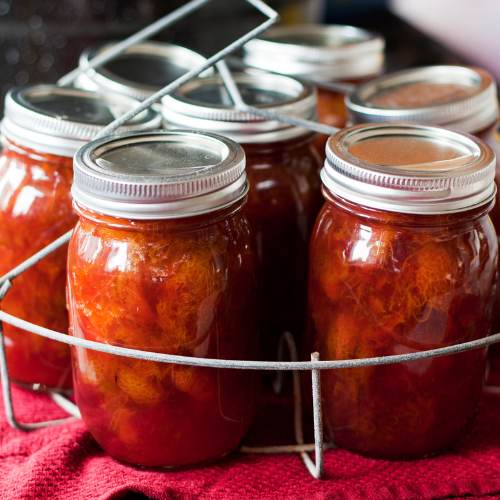 Canning 101
Monday, July 10 ~ 5:30pm to 7:30pm
Does the thought of having healthy, fresh, and economical foods (minus preservatives) on hand for easy meal prep appeal to you? Have you thought about canning but the whole process seems just too daunting? Join us as we gather in Virginia's House kitchen classroom for an enjoyable evening while your instructors de-mystify this method and give you the confidence to start canning in your own home.
Hot water bath canning is the best entry-level method for first time canners. Home-canned goods store easily, allow you to enjoy your garden or farm stand produce year-round, and make for wholesome and fun gift-giving. Jan and Wendy will demonstrate the process from start to finish. Students will sample canned goods, learn about recommended supplies and be able to ask lots of questions. You'll leave class with the knowledge to begin canning now and inspiration for using this method in your future.
Community Instructors: Jan Szalkowski and Wendy Steusloff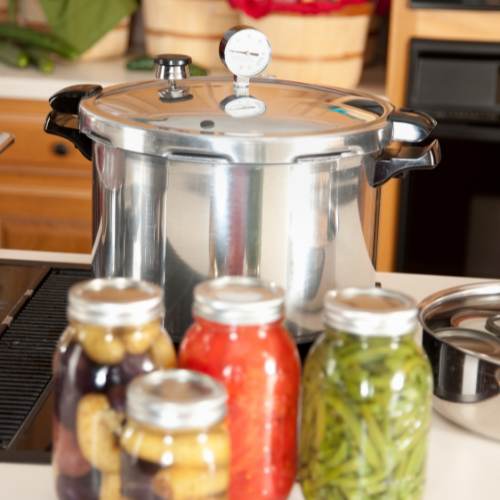 Intro to Pressure Canning
Monday, July 24 ~ 5:30pm to 7:30pm
Join us for an informative class that will take the mystery out of pressure canning and give you the confidence to try it yourself. Home-canned goods store easily, provide year-round availability, and make for wholesome and fun gift-giving.
Pressure canning can seem daunting, but this class will provide clear demonstrations and instructions on the process from start to finish. You'll leave class with the knowledge to begin canning now and the inspiration to plan your home veggie garden around a harvest you'll be prepared to can later in the season.
Community Instructors: Jan Szalkowski and Wendy Steusloff
Class Locations & Parking Map
Signed up for a class and need help finding your classroom location and parking? Each class description lists its location. Click the button below to view a full map of the grounds and buildings with two lots available for easy and convenient parking. 
Cancellation & Refund Policy
Because space is limited, we rely on you to register for classes thoughtfully. Please help us continue to offer these wonderful classes as affordably as possible by adhering to the following registration, cancellation, and refund policies.
Photos and videos may be taken during 577 classes and events for use on our website and other relevant media outlets and your attendance constitutes consent. View the full policy below including how you can opt-out of this release.