Programs & Services
577 is Virginia's gift to the city she loved. She wanted it to be a place of life-long learning, a place to work hand-in-hand with other nonprofits, and a place to engage in meaningful connections.
Discover what 577 has to offer to you.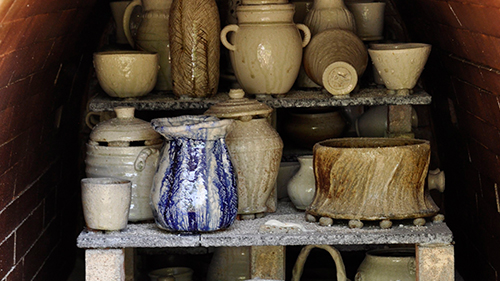 Pottery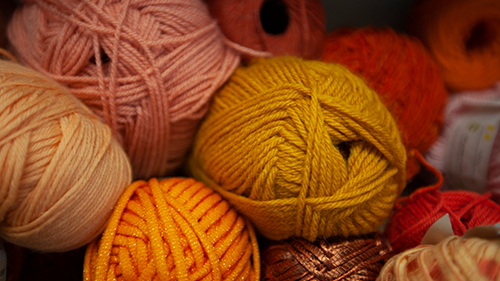 Fiber Arts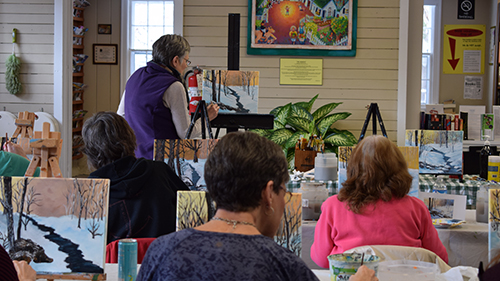 Studio Arts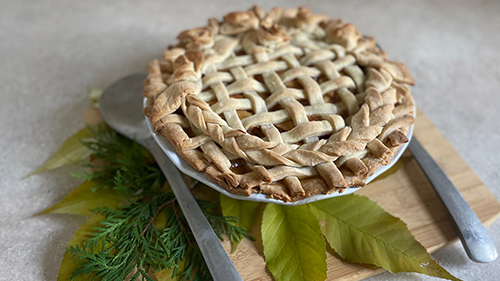 Culinary Arts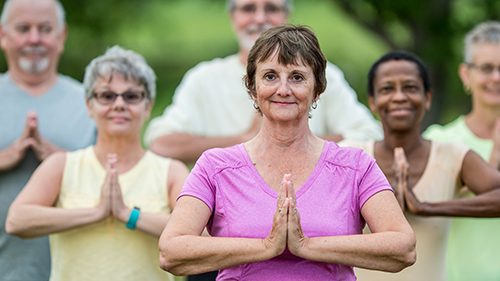 Health & Wellness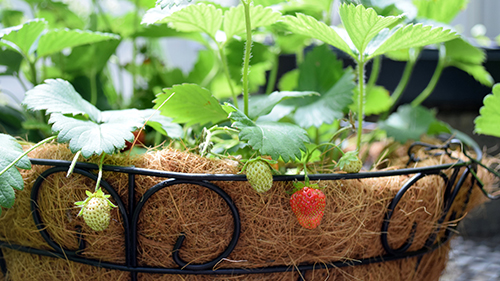 Gardening & Horticulture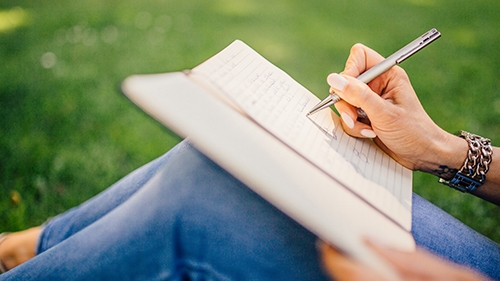 Skill Building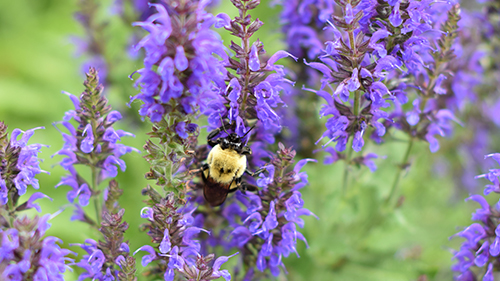 Nature & Conservation
Youth & Family
Program Registration Policies & Forms
Class Locations & Parking Map
Signed up for a class and need help finding your classroom location and parking? Each class description lists its location. Click the button below to view a full map of the grounds and buildings with two lots available for easy and convenient parking. 
Cancellation & Refund Policy
Because space is limited, we rely on you to register for classes thoughtfully. Please help us continue to offer these wonderful classes as affordably as possible by adhering to the following registration, cancellation, and refund policies.
Photos and videos may be taken during 577 classes and events for use on our website and other relevant media outlets and your attendance constitutes consent. View the full policy below including how you can opt-out of this release. 
Give the Gift of Creativity with a 577 Gift Certificate
Gift Certificates are available for purchase online in the amounts of  $25, $50, $75, and $100. Want to purchase a different amount? Give us a call at (419) 874-4174 and we can make your arrangements over the phone.
Gift certificates may be picked up by appointment in the Welcome Center, or have them sent directly to you or the recipient via email or mail. Gift certificates may be used towards any 577 program or class. 
Cultivate Your Curiosity
"Whatever we do here, let's be educational, environmental, experimental, and let's have fun."
— Virginia Secor Stranahan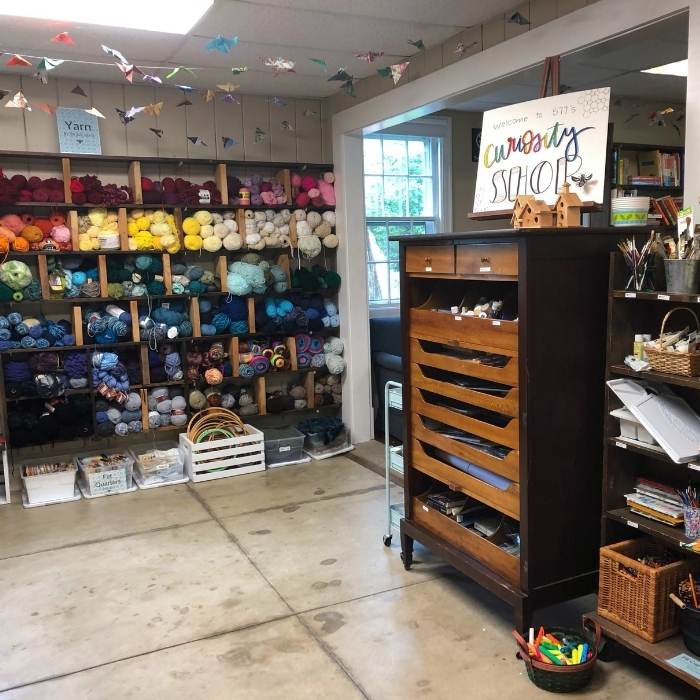 Welcome Center & Curiosity Shop
Explore this reimagined space by browsing the collection of thousands of gently-used books with selections for all ages and interests. View the new display of handmade pottery for sale created by students at 577. Plus, crafters, teachers, artists, and students will love browsing the large selection of art supplies now available. 577 staff is available to answer any questions on items available, upcoming classes, and more.
Donations of like-new and gently used books and art supplies are accepted on open shop days and limited to two boxes/bags. For details, please click HERE. 
Open Hours
Mondays: Closed
Tuesdays: Closed
Wednesdays, 10am to 4pm
Thursdays, 10am to 4pm
Fridays, 10am to 4pm
Saturdays, 10am to 4pm
Sundays: Closed
Many thanks to the First Solar Community Giving Fund of the Greater Toledo Community Foundation for grant funding to convert the Book Center to the Curiosity Shop in 2022!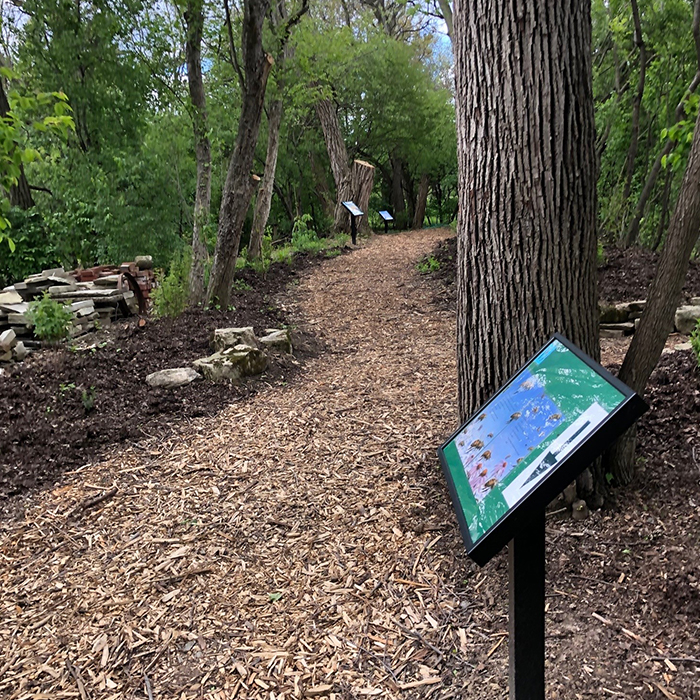 StoryWalk
®
StoryWalk® is a year-round trail around the circumference of the 577 grounds. There are 20 signposts along the trail, each featuring pages of a picture book. Stories rotate monthly and are carefully selected to feature award-winning authors and illustrators that celebrate the best of 577: nature, science, kindness, generosity, inclusivity, and belonging. 
The StoryWalk® Project was created by Anne Ferguson of Montpelier, VT and developed in collaboration with the Kellogg-Hubbard Library. StoryWalk® is a registered service mark owned by Ms. Ferguson. We are grateful to the Black Swamp Conservancy, the estate of Mary Anne Tigges, Perrysburg Rotary Foundation and Rotarian volunteers for making this popular self-directed program a reality.
Check out the March Storybook:
577's February StoryWalk® book is Where Once There Was a Woodby Denise Fleming
A powerful poem and stunning, handmade-paper art encourage children to protect nature.
"Where once there was a wood,
A meadow and a creek . . . "
Inspired by events in her own backyard, award-winning author and illustrator Denise Fleming creates a poignant yet hopeful portrait of our disappearing natural environment. The last pages of the book teach children how to make a more "creature-friendly" backyard, including information about what types of food, trees, and flowers attract different kinds of animals. Where Once There Was a Wood also includes an informative bibliography for budding environmentalists and suggests various projects that families can do together.
A Look Ahead: April's StoryWalk® book will be Wangari's Trees of Peace: A True Story from Africa by Jeanette Winter – scheduled to be installed by April 5.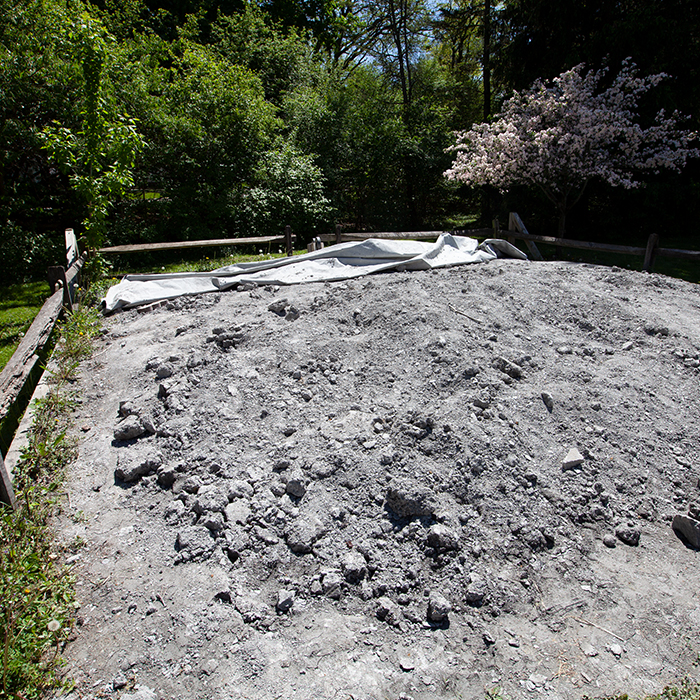 Did's Dig
During the Devonian period, a shallow sea covered Northwest Ohio. Discover fossilized remains of creatures from the 375-million-year-old past in the silica shale rock pile. In your search, you might find fossils of clams, sea lilies, corals, trilobites, and bony fishes, including sharks, to take home.
Seasonal Update: Did's Dig is closed for the winter season. We look forward to reopening this feature next spring. Stay tuned for details.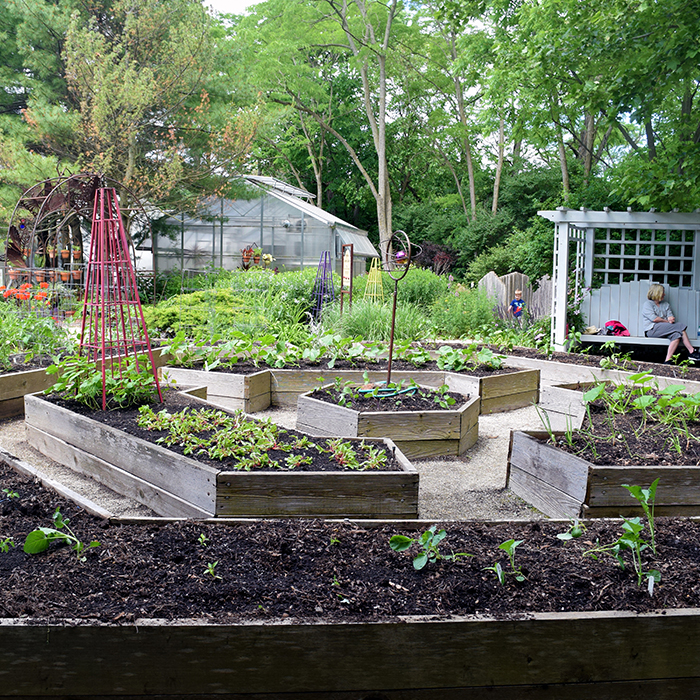 Children's Garden
"A space that fosters a natural occurring educational process within the ever-curious child" – no better words described the child-like Virginia Stranahan. The interactive children's garden was designed in 2002 to honor Virginia and has been added to over the years in the spirit of the international "play naturally" and "nature play" movements.
Children's unstructured play in nature is beneficial for their physical, emotional, and intellectual development and installs a love of the environment.
 Field Trips and School Connections
Guided group tours and school field trips have been paused. If you'd like to be notified when they resume or to schedule an unguided trip, please complete the form below.
Guest Speaker
Educational community garden tours, consultations to other organizations on organic community garden programs, and other 577 initiatives are available.
Special Events
Special events such as book fairs, garden tours and music outdoors are offered frequently throughout the year for youth, adults and families. Check here often for the latest fun activity.
Reserve A Space
577 offers two historic spaces, the Library in Virginia's House and the Cottage, to community organizations, schools, governmental organizations, and community-minded corporations for strategic planning, trainings, and retreats.
Please note: Our mission is to build a creative, caring community through curiosity and lifelong learning.  Because these spaces are shared for educational and community benefit, they are not available to be used for personal social gatherings like parties or showers. 
Click the button below to view the updated reservation guidelines and availability.
Cottage
The Cottage is a cozy private meeting space for up to twelve people. It offers a meeting space around a large table, one bathroom, a kitchen, and one breakout room with comfortable furniture. This historic building is not currently wheelchair accessible due to a step up into the building and narrow doorways, as was typical for houses built circa 1914.
Virginia's House ~ Library
The Library of Virginia's House is a semi-private meeting space that can accommodate up to twenty-five people. This room offers a relaxed meeting space with comfortable furniture for ten people, plus a large table that seats ten people (with five additional chairs optional). A pull-down AV screen and a cart on which you may place your laptop and projector are available. Nearby restrooms are available for use. This building is wheelchair accessible with a ramp.