Welcome Center & Curiosity Shop
The space lovingly known as the Book Center (sometimes called the Book Barn, the Library, the Book Place, the Book Shop, the Once-Read Book Shop) has reopened as the 577 Welcome Center & Curiosity Shop. Explore the new space by browsing the collection of thousands of gently-used books with selections for all ages and interests. View the new display of handmade pottery for sale created by students at 577. Plus, crafters, teachers, artists, and students will love browsing the large selection of art supplies now available. 577 staff is available to answer any questions on items available, upcoming classes, and more. 
Many thanks to the First Solar Community Giving Fund of the Greater Toledo Community Foundation for grant funding to convert the Book Center to the Curiosity Shop!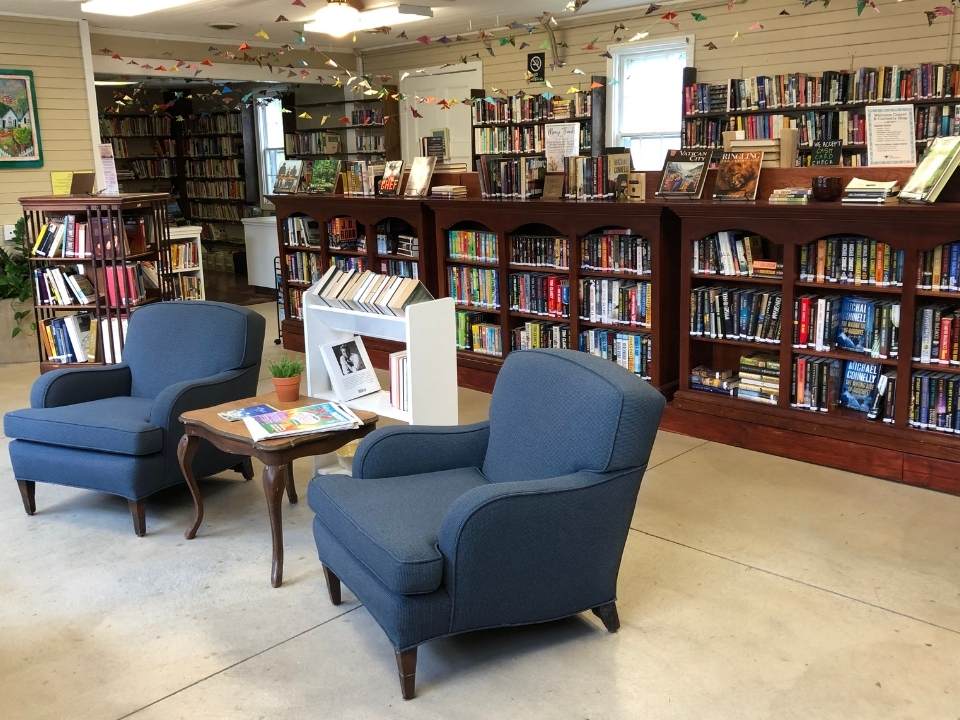 Shop Hours
Wednesdays, 10am to 5pm
Thursdays, 10am to 5pm
Fridays, 10am to 5pm
Saturdays, 10am to 5pm
Closed on Sundays, Mondays, Tuesdays
Summer Saturday Sales: Discover special discounts on select gently-used, like-new books, magazines, and art supplies during our special event summer series ~ Music in the Gardens ~ on select Saturdays. Sale Dates: 6/10, 6/24, 7/15, 7/29, 8/12, 8/26
Looking to donate items? Check out the full list of items accepted below.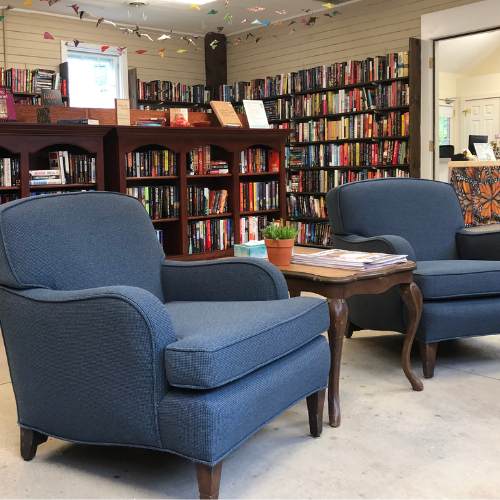 Books & Magazines
Take your time browsing the collection of thousands of gently-used books with selections for all ages and interests. New books are added almost every day! 
A robust Adult Fiction section features beloved and bestselling authors. 

An expanded children's corner includes more seating to sit and read together or for little ones to explore books at their height.

Need help figuring out what's for dinner? Check out the large selection of cookbooks – brand new and vintage!

Love gardening? Stroll through the gardens for inspiration and then browse the gardening section to help with your next project.

Non-fiction sections include Autobiography/Biography, Sports, History, Business, Spirituality, Science, Self-Help, Parenting, and more. 

Read up on the latest news by browsing our magazine collection.

A variety of large print books are available. 

A limited selection of puzzles and games can be found, while supplies last.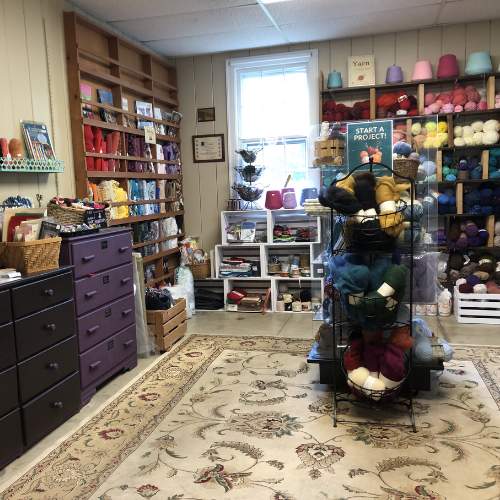 Art & Craft Supplies
A corner of the Curiosity Shop is now dedicated to like-new and gently-used art supplies. Crafters, teachers, artists, and students can browse a large selection of art supplies for use in their classrooms or at home.
Items like yarn, paint, fabric, brushes, canvases, embellishments, and more are now available (items will vary based on donations). Each visit will be a quest to find that perfect yarn color or an item for a new art adventure!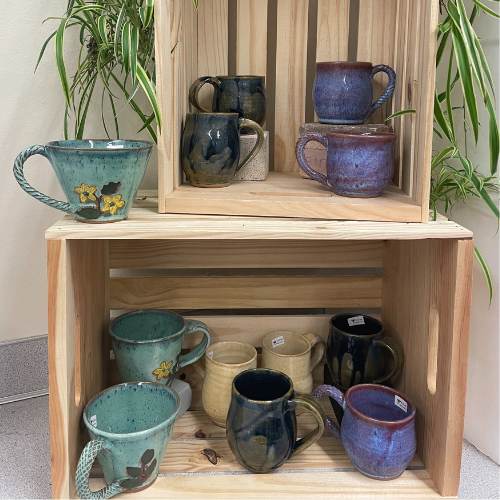 Handmade Pottery
Each year, more than 50 students and professional potters donate hundreds of their handmade pots in support of the pottery program at 577.
Did you know everything tastes better in a handmade mug? You can find mugs (while supplies last), bowls, decorative wall art, and the newest pieces on display during open shop hours.
Find the perfect gift for you to adopt and take home. 
*Most pieces are food/dishwasher safe. Ask at checkout for details.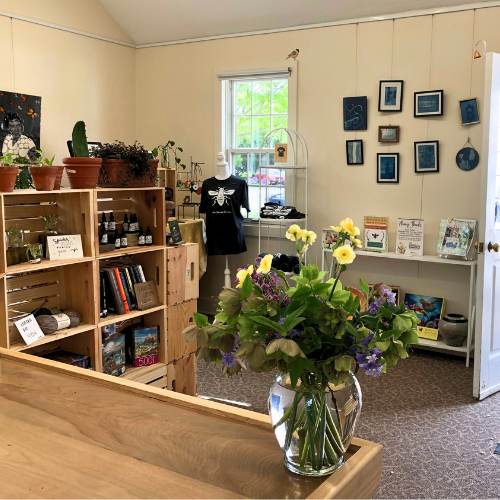 Specialty Items
New curiosities are added to the shelves every day. Check out these new additions!
Handmade Black Walnut Ink: Created in the fall of 2022 by John Baldwin, our talented 577 Program Intern, this ink is made from black walnuts collected from around the grounds. Two types of ink are available: Filtered Ink, which is best for layering and writing, and has a lighter, more subdued hue that is lightfast; and Unfiltered Ink, which has a unique inconsistency and pulp flakes that create beautiful speckling. For best results, we recommend keeping the bottle out of direct sunlight and giving it a good shake before use. While natural inks are not recommended for use with all fountain pens, they work beautifully with brushes and dip pens.
Plants & Gardening : Take home a piece of 577 with one of our unique arrangements. Succulents, spider plants, and more were propagated by staff from cuttings at 577.
Bee Logo Items: We currently have a limited selection of navy t-shirts with the 577 bee logo. Sizes vary.
Puzzles & Games: Items vary by donations. Visit us to see what's available today!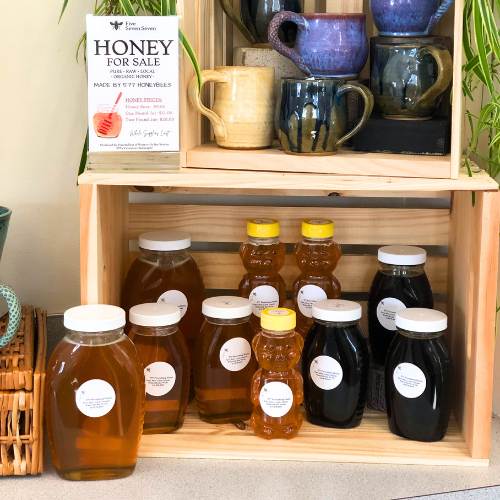 Local Honey
We are thrilled that our volunteer beekeeper and owner of Waterville Bee Works, Dan Bollett, has poured this liquid gold into bottles and it is now available again in the shop. Three sizes available, honey bear, 1-pound, and 2-pound.
Available while supplies last.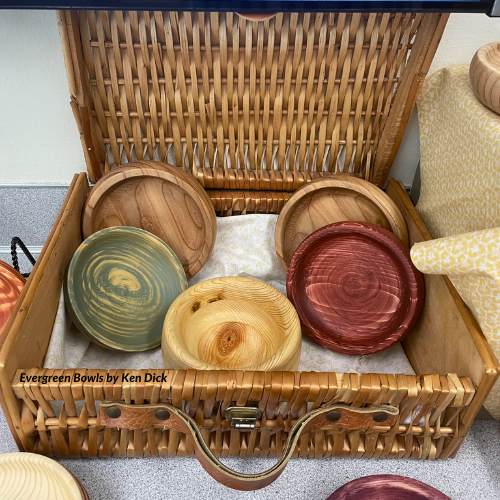 Community Artists
This summer's featured community artists are Molly Carroll and Ken Dick.
Molly Carroll, fine artist. Her work features very small landscapes of the midwestern United States done with soft chalk pastels. In her own words, " In my work, I explore the unassuming, intimate scenes of the rural midwestern United States where I was born and raised. It's often difficult to find pride in where you're from when other places seem much more beautiful. I am working to change that, to show that there is artistry everywhere."
Ken Dick, Evergreen Bowls. These one-of-a-kind wooden bowls are a true masterpiece and come in various shapes and sizes. Ken began working with wood when he was first introduced to the art form in high school. After graduation, he worked professionally as a carpenter for over 45 years. Upon retirement in 2020, he returned to his lathe and began turning bowls once again. Pine, cedar, and fir are some of his favorite wood types to work with.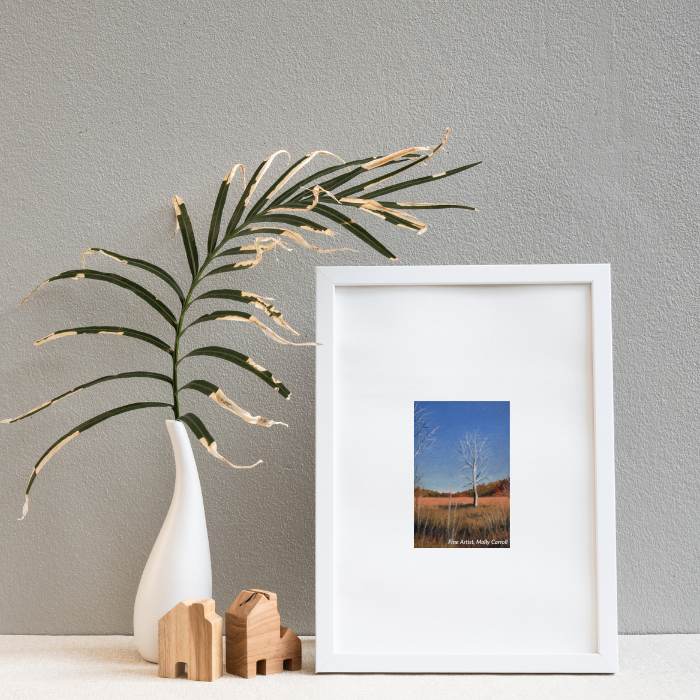 Community Art Work
Become a featured artist in the Welcome Center & Curiosity Shop. Our goal is to provide a platform for artists to share their work with the public and to support the local art community. Each quarter, we will select one to three artists to showcase their work by providing them a space to display their artwork in the Welcome Center. This will give the artist the opportunity to reach a wider audience and potentially sell their work to folks who visit the 577.
In addition to supporting local artists, we also believe that featuring original artwork in the shop adds value for our visitors. Original art can add a unique and personal touch to any space, and we hope that you enjoy seeing the work of talented artists from Perrysburg and the greater Northwest Ohio & Southwest Michigan area.
If you are an artist based in Northwest Ohio or Southeast Michigan and are interested in being featured in the Welcome Center & Curiosity Shop at 577, please contact Program Assistant Isabelle Tucker by email at itucker@577foundation.org for more information.
We can't wait to see the amazing art that our community has to offer.
Pictured art is by local fine artist, Molly Carroll. Wintergarden, Lone Tree
Art/Craft Donation Guidelines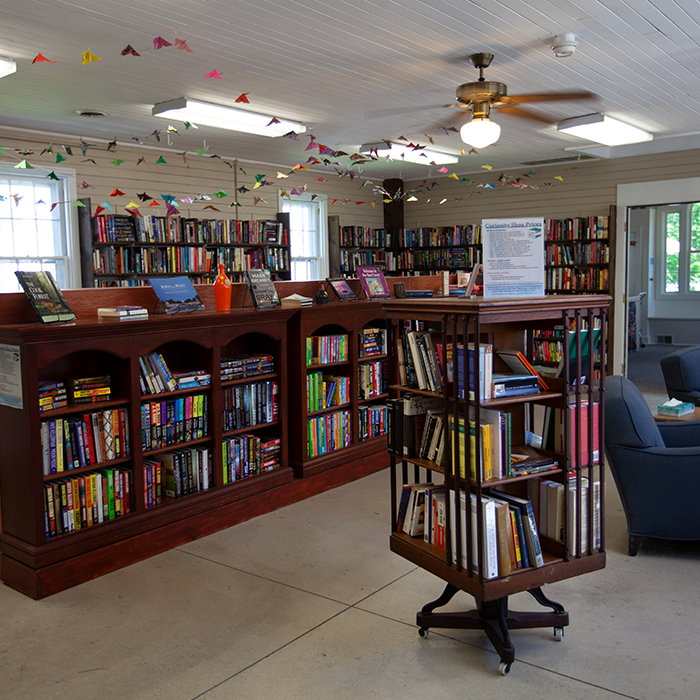 Book, Magazine, Puzzle, & Game Donation Guidelines
Donations of up to two (2) boxes or bags of gently-used and like-new books and art supplies are accepted without an appointment. If you have more than two boxes, please give us a call at 419-874-4174 to inquire about setting up an appointment.
We are currently accepting:
Children & Young Adult Books
Hardback & Paperback: Fiction
Hardback & Paperback:

Nonfiction

(within 10 years)

Cookbooks & Gardening Books

(within 10 years)

Travel & Technology Books

(within 5 years)

Oversized Books
Arts & Crafts Books
Rare or Local Books

Magazines

(within 1 year)

Puzzles & Games (with all pieces)
We do not accept:
Damaged books that have broken bindings, missing pages, yellowed or soiled pages, or that smell of smoke, or mildew, or are excessively dirty or dusty

Clearly outdated materials including, but not limited to: travel, legal, tax, medical, health books
Magazines older than 1 year
Encyclopedias, Reader's Digest, or Textbooks
DVDs, CDS, cassette tapes, records, or other media
Computer software or equipment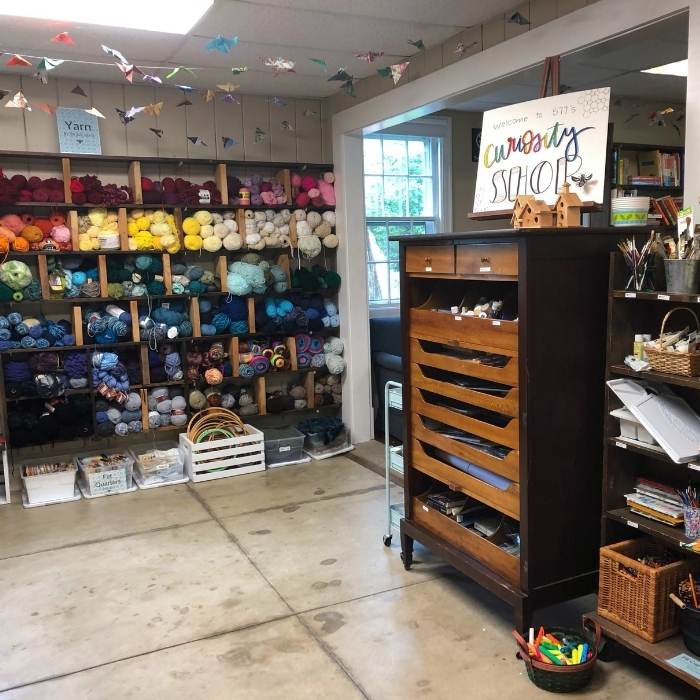 Art/Craft Donation Guidelines
Divert usable materials from the landfill by donating reusable like-new art supplies. Local creatives, makers, and teachers will have access to inexpensive, quality materials, and you'll also help the environment.
Donations of like-new and gently used art supplies are accepted on open shop days and limited to two boxes/bags. If you have more than two boxes, please give us a call at 419-874-4174 to inquire about setting up an appointment. 
We are looking for the following items:
paints (watercolor, acrylic/craft, gouache, oil)

yarn and knitting tools

canvases
table looms
printmaking supplies
embroidery hoops
darning mushrooms
photography equipment
paintbrushes
embroidery floss
colored pencils
crayons
pastels (oil & chalk)
gesso
art papers
glue
inks
markers
clean sponges
scissors
rulers
basket weaving materials and tools
wood carving & burning tools
pottery tools (no clay or slip molds)
fabrics in usable yardage
sketchbooks