Find motivation and connection in classes designed to promote health and wellness for every age, at every level of activity. Classes focus on healthy living and offer opportunities for friendship and community, a send of well-being, self-confidence, and improved mental abilities. Yoga, Tai Chi, Qi Gong, Meditation, and Herbalism are just a few of the small group classes taught by passionate, trained community instructors. Class topics vary each month and are taught in the Cottage, House, and outdoors around the beautiful gardens and grounds of 577.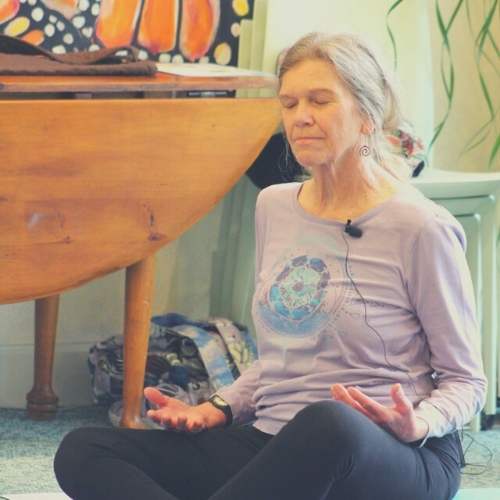 Morning Yoga for Your Health
October Sessions: Thursdays, October 5, 12, 19, 26 ~ 10am to 11:15am
Join us online or in-person for a traditional, beginner's Yoga class in the Virginia's House. Yoga means 'to yoke' . . . connecting the mind and the body. Our focus will be on movement, the breath, peacefulness, and mindfulness.
The movements can be altered for all levels. Please bring your Yoga mat and let's gather together for our health.

Community Instructor: Pam Bortz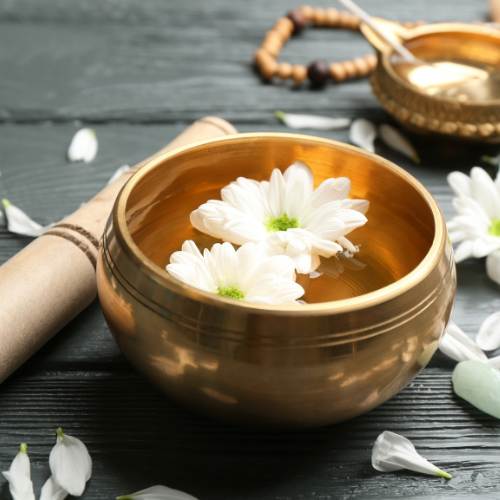 Yoga and Restorative Sound
Friday, October 6 ~ 6pm to 7:15pm
Friday, October 20 ~ 6pm to 7:15pm
Join us for a relaxing evening exploring the benefits of vibrational sound and light yoga. During the first part of the class, students will be gently guided to unwind through simple yoga and focused breathing. In the second part of the class, students will lie on their yoga mats to experience the calming effects of listening to highly resonant, immersive sounds from various instruments including crystal bowls. These sound vibrations, or sound "bathing", promote a meditative state, allowing thoughts to quiet and the body to relax.
Learn why this practice can be beneficial and how to incorporate vibrational sound into your own self-care practice. All supplies are included (yoga mats, blankets, bolsters, and eye pillows) but students are welcome to bring their own pillows and any other props for personal comfort. It is also recommended to dress warmly since bodies tend to cool as they relax.

*Please note: a limited number of soft furniture is available if some students would prefer to sit comfortably for the second part of the class. Please call the 577 Program Manager at 419-874-4174 to reserve these spots.
Community Instructor: Pam Bortz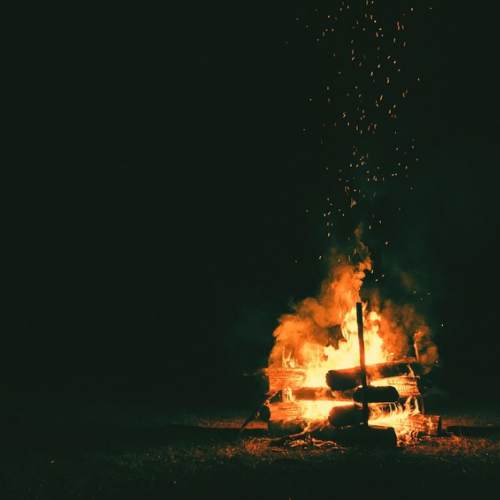 Herbs of the Cauldron
Wednesday, October 25 ~ 6pm to 7:30pm
Despite the baleful reputation of witches in modern culture, historically they are among our most revered healers, naturalists, counselors, and wise-women.
Explore the truth behind the stereotypes & symbolism, discuss the ways in which modern herbalists follow a similar path, and delve into the home remedies and old wives' tales that are our legacy. This will also be a time to share stories and honor our ancestors.
Community Instructor: Sarah Williams
Class Locations & Parking Map
Signed up for a class and need help finding your classroom location and parking? Each class description lists its location. Click the button below to view a full map of the grounds and buildings with two lots available for easy and convenient parking. 
Cancellation & Refund Policy
Because space is limited, we rely on you to register for classes thoughtfully. Please help us continue to offer these wonderful classes as affordably as possible by adhering to the following registration, cancellation, and refund policies.
Photos and videos may be taken during 577 classes and events for use on our website and other relevant media outlets and your attendance constitutes consent. View the full policy below including how you can opt-out of this release.