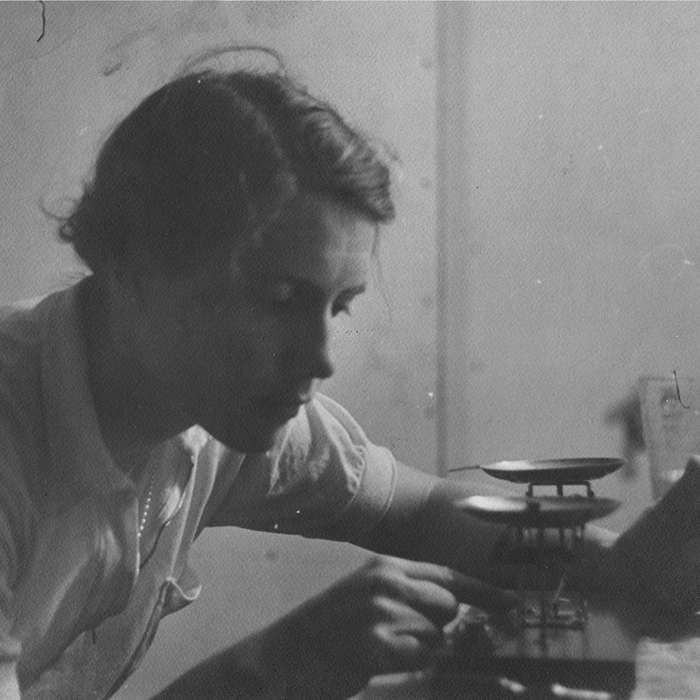 Virginia Secor Stranahan was the daughter of Jay and Mary Barnes Secor, a prominent and wealthy family who were pivotal to Toledo's economic, intellectual, and cultural formation. Surrounded by great wealth, Virginia (known as Did or Diddy by her close friends and family) was born in 1906 and grew up in her family's Old West End mansion. In 1929 she married Toledo industrialist Duane Stranahan, Sr., the only son of Champion Spark Plug Company co-founder Frank D. Stranahan and his wife Marie.
Virginia was an accomplished sportswoman, an expert skier, fly fisherwoman & amateur golfer. She traveled extensively, often seeking out remote destinations of particular geographic or ecological interest.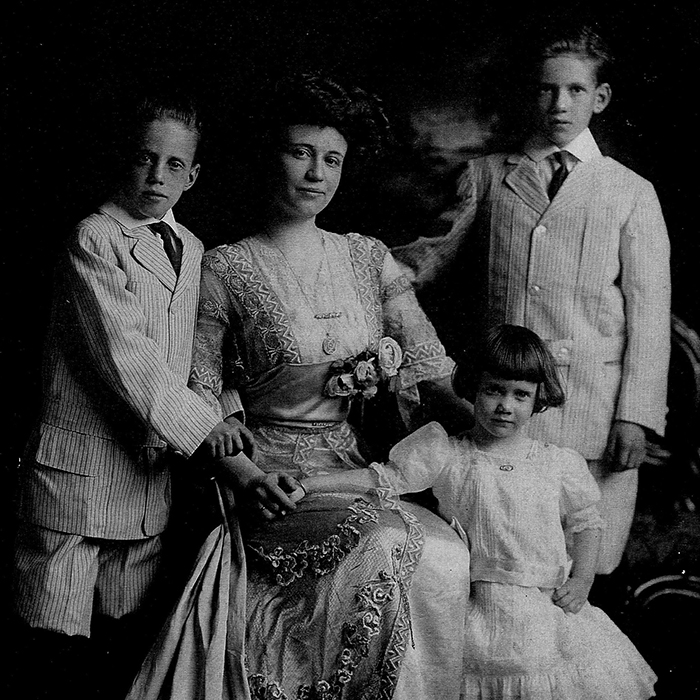 As a child, Virginia accompanied her mother as she delivered food and medical supplies to the needy and was expected to devote at least one day per week at the nurse's library at the school of nursing founded by her mother. She learned early in life: One who is born to wealth and privilege has an obligation to give back to the community.
Did continued her parents' legacy of enlightened community service, responding vigorously to the challenges of each decade. She was particularly keen on helping individuals achieve their highest potential through education and experience.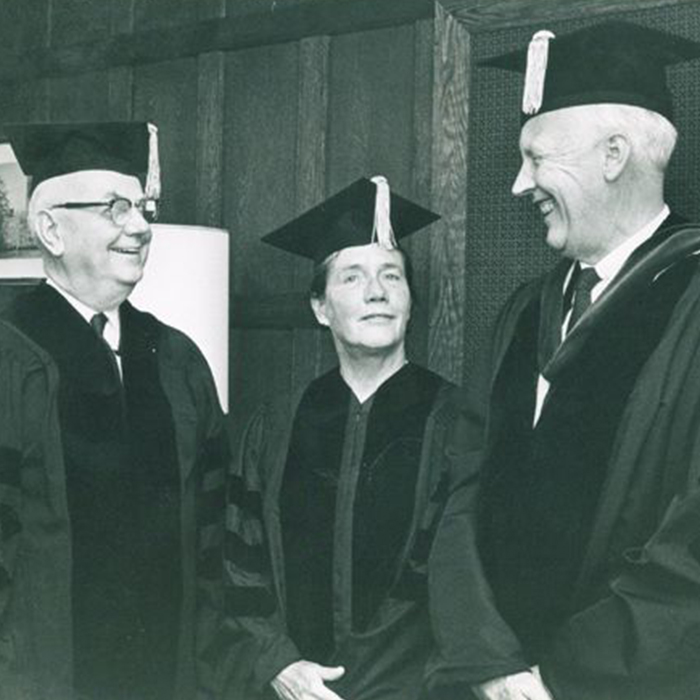 Over the years she served on numerous boards and was a founding member of the Perrysburg League of Women Voters, the Junior League of Toledo, the Junior Service Club, and a charter member of the Toledo Mental Hygiene Clinic. She served nine years on the Bowling Green University Board of Trustees, and was awarded an honorary doctorate from both BGSU and the University of Toledo.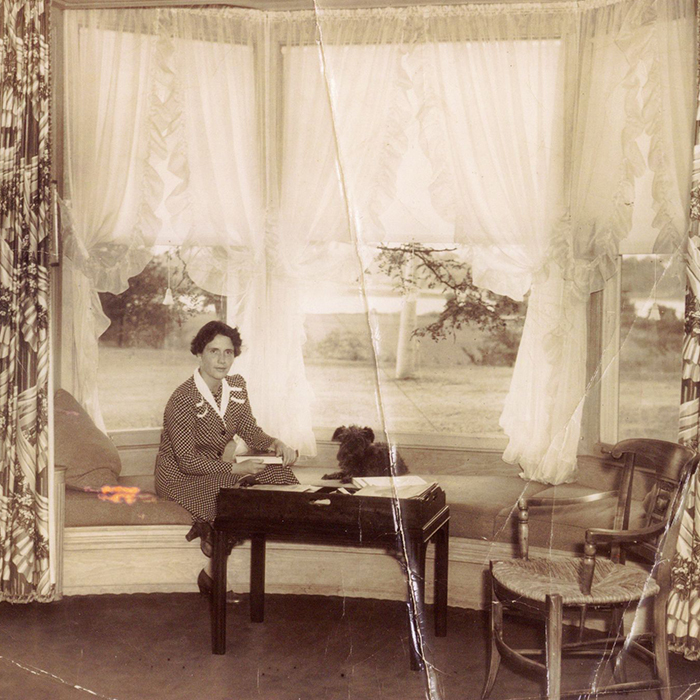 Did and Duane raised six children at Needmor, their Perrysburg estate located at 577 East Front Street. By all accounts Did and Duane were wonderful parents. They made sure that their children received a good education and they taught them about the environment, nature, and the importance of helping others. Virginia insisted that the children each tend their own organic Victory Garden during WWII, and they ran a small farm on the property with pigs, cattle, chickens and horses.
In 1952 she teamed up with a local gym teacher to start a day camp called Hob Haven for neighborhood kids & others to explore nature, play sports, and learn with her children on the 12 acres of land.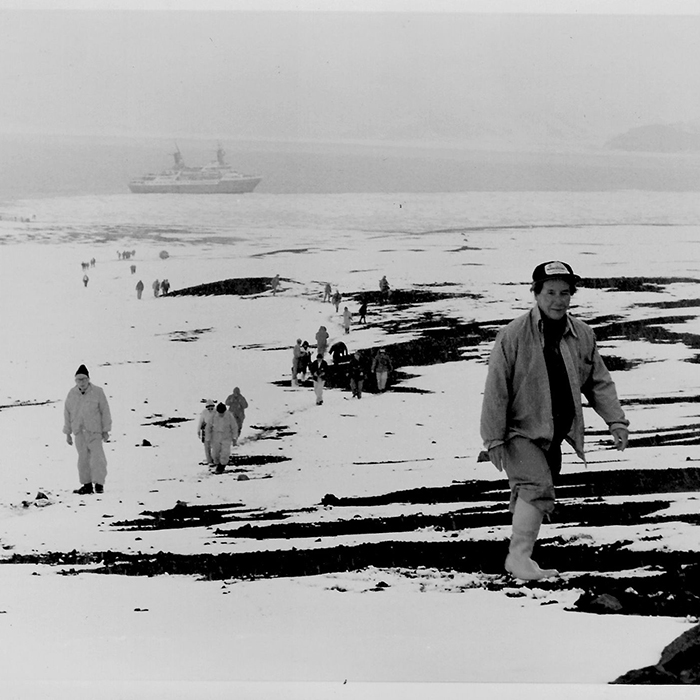 In 1956, Duane and Virginia created the Needmor Fund to facilitate their family's charitable giving. The Fund continues today primarily funding grassroots community organizing. In 1989, Virginia established the 577 Foundation, calling it her "Gift to the City".
In 1993 she established the Black Swamp Conservancy, and the conservation easement executed in 1987 by the Nature Conservancy was transferred to the Black Swamp Conservancy for perpetual environmental monitoring.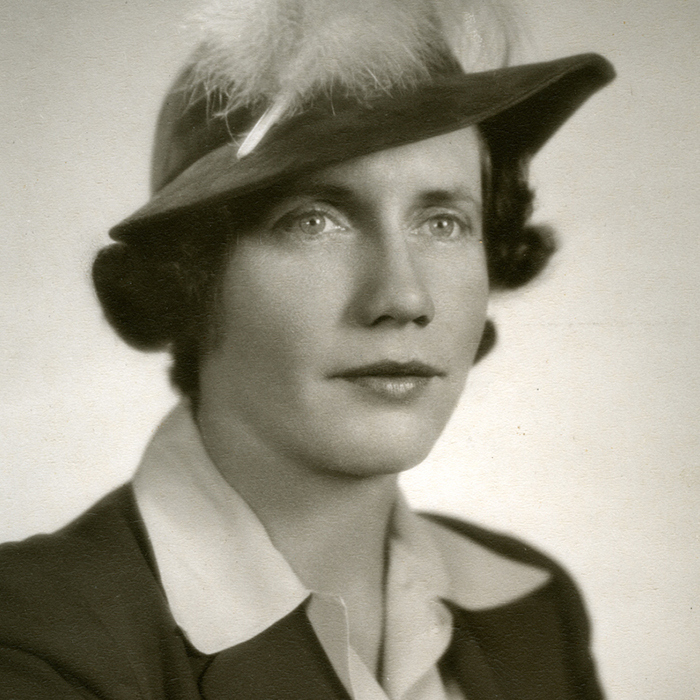 Did was described in an application for the Ohio Women's Hall of Fame nomination in 2002 as "a one-person dynamo; special, unique and loving; a sharp woman who didn't forget anything: honest, inspiring and enthusiastic;…a walking history book and a fine example for others…interested in people and the environment; a social scientist; very practical; always looked at the positive points in everyone and everything…..had great vision, appreciated what she had and was unassuming."
Did's philosophy is the heart and soul of 577 and drives all activities at the beautiful and historic property.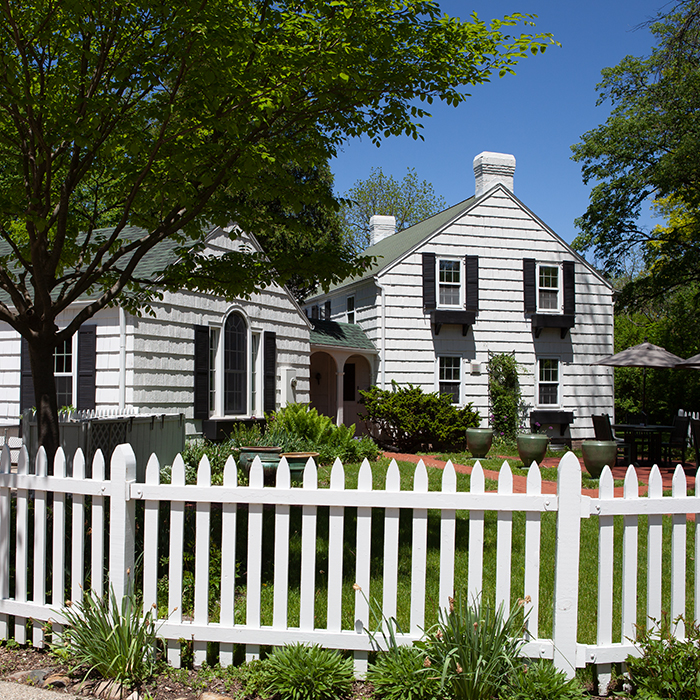 Greenhalgh Cottage
Around 1914, Col. George P. Greenhalgh, an artillery officer in WWI and his wife Marie, the niece of Edward Drummond Libby, built a small farm and country estate on their twelve-acre property in Perrysburg, Ohio.
Known as a "gentleman's farm" or "hobby farm," 577 was for the Greenhalgh's leisure and fun, to escape the pressures of the business world. It was designed for the accommodation of horses for playing polo and a small cow dairy, not a a farm for producing large amounts of food or livestock for major markets.

During this time period, many owners of hobby farms found it satisfying to see plants growing, visit and train their livestock, and taste fresh milk and butter. It's not unlike people who now come to 577 to enjoy the peaceful surroundings, tend a garden, make something with their hands, and play.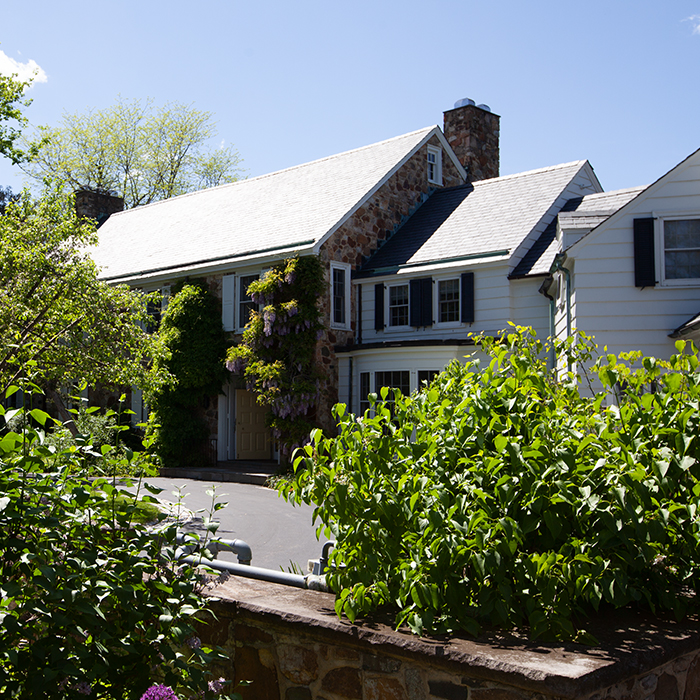 Virginia's House
In 1935, Duane and Virginia purchased the property and built the house they named Needmor, where Virginia lived until her death in 1997. The architect for the Colonial Revival style house was Toledo's Mills, Rhines, Bellman & Nordhoff. ​The house is Colonial Revival in style, built of fieldstone and clapboard with the cornice running the full length of the building. Chimneys are on the ends for visual balance. Wings on the right side are clapboard while the main section is stone. 
Landscaping was created by Ellen  Biddle Shipman, a remarkable landscape architect from New York whose artistic, harmonious-with-nature, hospitable designs influenced the field of American landscape architecture for years to come. When she designed over 650 gardens between 1914-1946 (including 577, Wildwood Metropark in Toledo, and Stan Hywet Hall in Akron), it was alongside the all-woman colleagues she employed at her firm.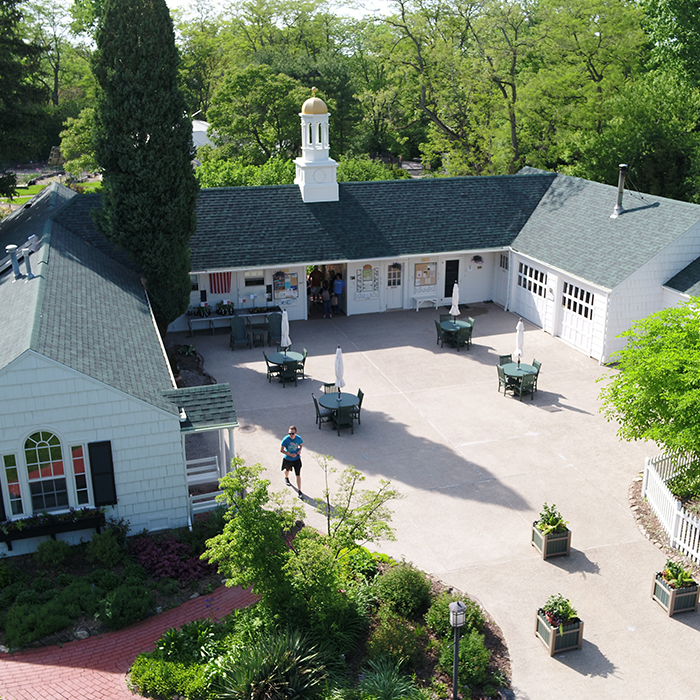 Barn Outbuildings
The former stables and guest houses are examples of the Federal style. The original dairy (now the pottery studio) and horse barns were built around 1916. The former V-shaped stables housed the show and polo horses of Col. Greenhalgh, an avid horseman. When Perysburg's Carranor Hunt and Polo Club won the Midwest Circuit of the National Polo Association championship in the 1920s, ponies were brought into this open area for accolades and goodies during an outdoor dinner celebration.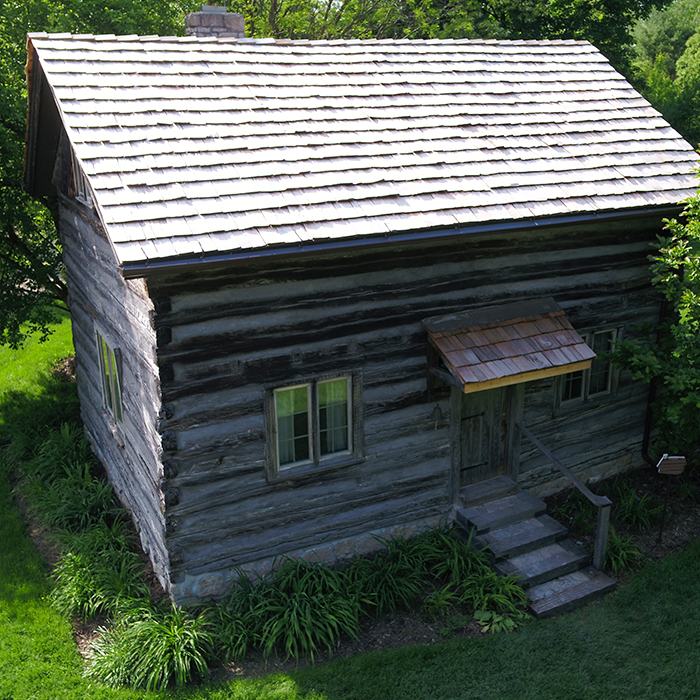 Log Cabin
Speculated to be the oldest structure in Lucas and Wood counties, the cabin was built in 1803 or 1804 by a pioneer named Woolfert. The ground it rested on was part of the late George and Eleanor Roose estate, and with the exception of some 20 years, it was in the same family for several generations. The several-acre riverside strip was acquired in 1873 by the Rev. George A. Adams, long-time pastor of the Presbyterian Church.
The cabin was gifted to 577 in 1997 by Gayla Owen and restored on the 577 property. Now known as the Wolfort House, the building was moved on a semi-truck, escorted by the State Highway Patrol. Virginia led the procession down OH State Route 65 in her golf cart.
1824 / 1825
Original property deeds signed by President James Monroe and President John Quincy Adams.
Circa 1914
The Greenhalgh cottage, dairy and horse barns were built.
Circa 1935
Virginia and Duane Stranahan's "Needmor" estate built on Greenhalgh's gentleman's farm.
1987
Nature Conservancy conservation easement executed to protect the estate from future development.
1988
577 Foundation established. Farm buildings were renovated into classrooms, studios, a pottery studio, and meeting spaces. The horse-riding ring was converted into community gardens.
1989
A 50' diameter geodesic biodome constructed.
1993
Black Swamp Conservancy established and easement transferred from Nature Conservancy.
1997
Wolfort House moved to 577 and renovated.
2008
First of three rain gardens installed.
2012
Children's natural play areas established.
2018
Introduction of The StoryWalk® program.
2022
Welcome Center and Curiosity Shop established.