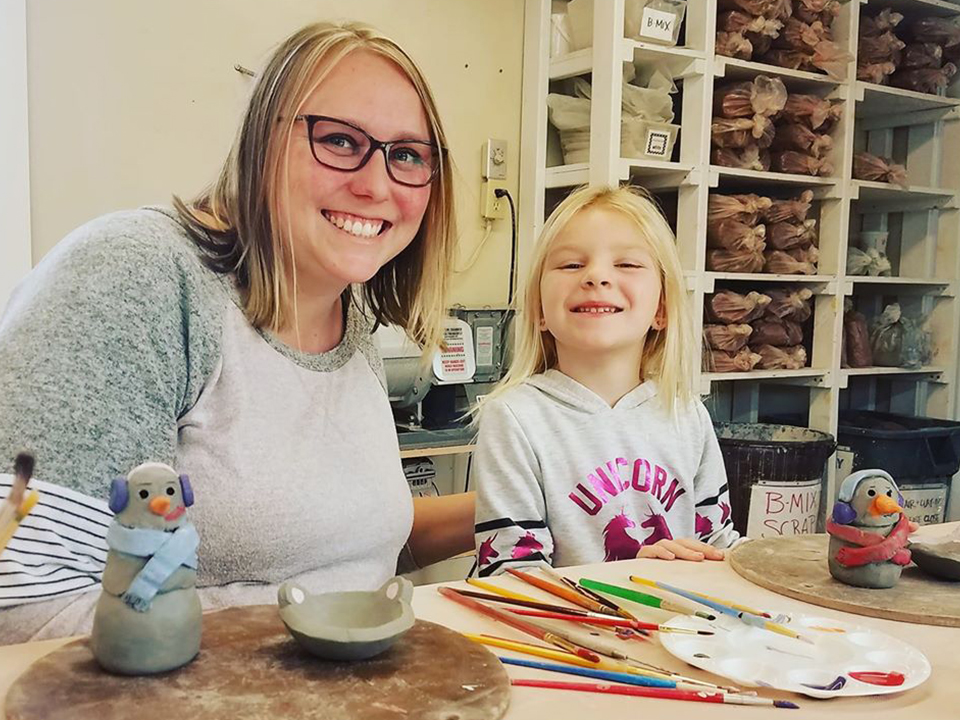 Youth and family class topics mirror adult programming with subjects such as arts, nature, gardening, skill-building, and more. Current offerings are limited due to the pandemic but look for more classes soon. Classes are taught by community educators and 577 staff. Class sizes are small and may take place in the Cottage, House, and outdoors around the beautiful gardens and grounds of 577.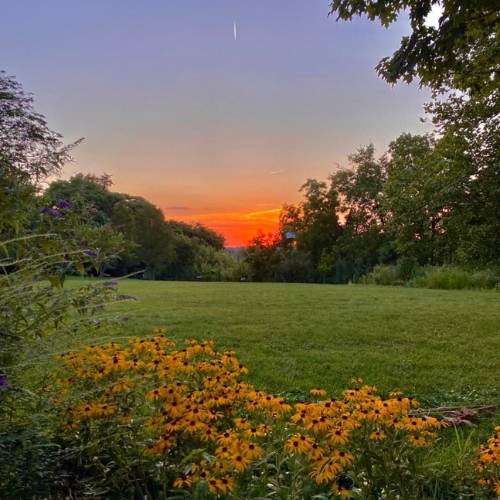 Kids Explore Nature: Night Adventure!
Friday, October 7 ~ 6:30pm to 8:30pm
As the nights get cooler and darkness comes earlier, who's making all those night sounds? Let's find out together! Designed for 4 to 7-year-olds and their adult partners, this class will stroll through the 577 grounds on a listening adventure to discover what animals might be hiding based on the sounds they make. Your instructors will guide you along a path they've set up with fun things for kids to discover and record along the way. Bring a flashlight for each child and your sense of adventure for this rare opportunity to enjoy our grounds at night.
*Please register each child only ~ no additional cost for adults.
**Rain Date: In the event of bad weather, this class will be moved to the next evening ~ Saturday, October 8, 6:30pm to 8:30pm. Families will be notified by phone and email.
Community Instructors: Nancy and John Salerno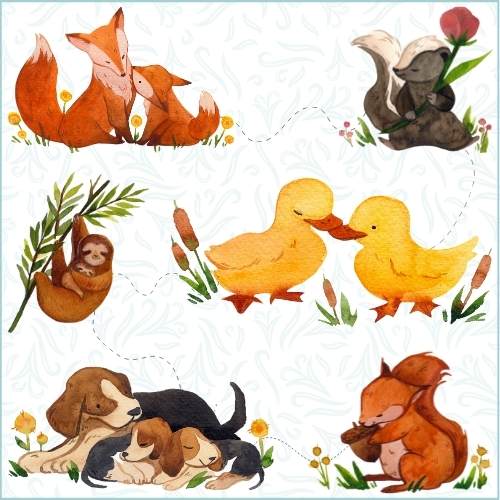 Animal Adventures for Preschoolers

 
Fridays, October 7, 14, 21, 28 ~ 10am to 11am
Join us for this fun class designed for preschoolers ages 3 to 5 years old with their adult caregiver. Young students will enjoy learning all about animals through games, crafts and stories. Each week, students will take a short walk to explore the 577 grounds and see if they can spy creatures in the wild outdoors!
Community Instructors: Elaine Snyder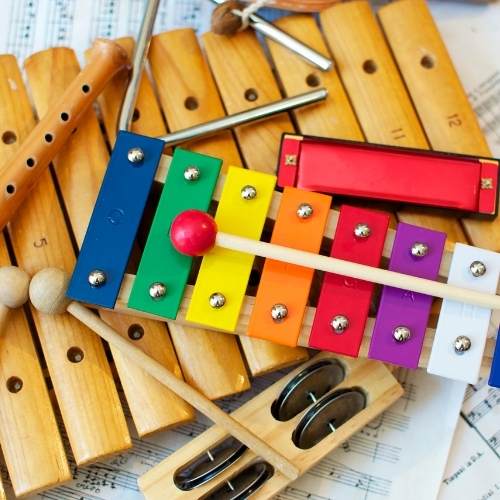 Musical Jamboree for Preschoolers

 
Tuesdays, November 8, 15, 22, 29 ~ 10am to 11am
Come and make music in this class designed especially for preschoolers! Each session will include singing, dancing, moving to music, using toy instruments, and making a simple craft.
Included: CD or digital version of select songs from the class
*Cost is per child. Please register each child attending. Adults are free and caregivers should attend class with their child(ren).
Community Instructors: Elaine Snyder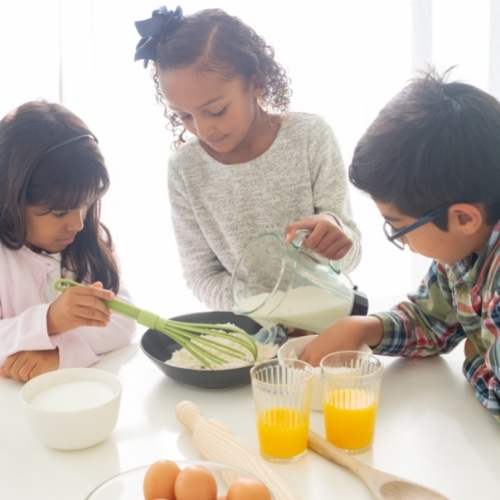 Little Chefs Breakfast Bake-up
Tuesday, November 8 ~ 1pm to 3pm
Is your child an aspiring young chef who loves to have fun in the kitchen? This kid-friendly, hands-on cooking class will teach children ages 7 to 11 valuable cooking skills in a supervised environment. We'll talk about kitchen safety, food science, table-setting, and more! This class will also feature a take-home craft. No cooking experience is required, just a willingness to get creative with other kids in Virginia's kitchen.
Kids will learn how to make:
• Banana Chocolate Chip Muffins
• Homemade Granola
• Sunshine Smoothie
• Craft: Tissue Paper Flower Bouquet
Important Notes: Kids should come to class wearing closed-toe shoes and comfortable clothing that can get a little messy. Aprons will be provided. We will be tasting the foods that we prepare, so please make us aware of any dietary restrictions, if they apply to your child.
577 Staff: Kelly Rose Hirsh, Assistant Director of Administrative Operations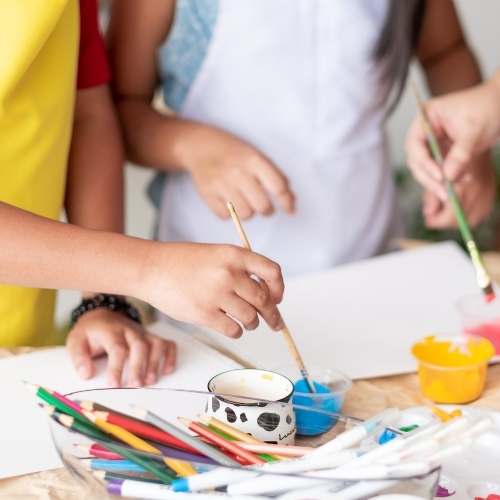 Paper Animals
Thursdays, November 10, 17 ~ 5pm to 6:30pm
New! This art class is designed for young students ages 7 to 12, who are interested in making their own paper animal friends. Kids will select three animals of their choosing and will be guided to create whimsical cut-out images and a customized shoebox "home".
Along the way, students will paint and collage, learn about color, shape, and texture, and have lots of opportunities for creativity. Each child will take away a personalized creation that encourages imaginative play well beyond class.
Please have child wear clothes suitable for artmaking, which has the potential to ruin fabric or leave stains. Students are asked to  bring in an empty shoebox.
577 Staff: Connie Stose, Program Manager & Professional Artist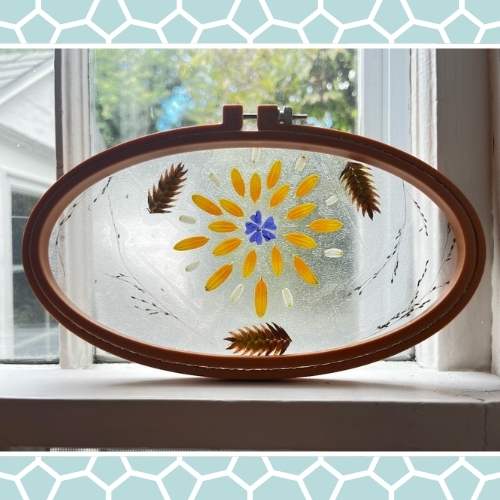 Nature Suncatchers for Kids
Friday, November 18 ~ 5pm to 6:30pm
As we ready ourselves for the muted shades of snow and ice, now is the perfect time for kids to preserve the shapes and colors of summer blooms and fall leaves by creating their very own suncatcher.
This simple but beautiful project is designed to engage children ages 5 to 8. All materials are included, and kids will choose from a variety of pressed petals, leaves, and other bits of nature collected by the instructor from the grounds of 577.
Though they won't last forever, these natural suncatchers are a great way to celebrate nature while stuck indoors, while offering kids a chance to observe up close how nature changes with time and exposure.
577 Staff: Mason Deane, Program Intern & Multimedia Fine Art Student at DAAP