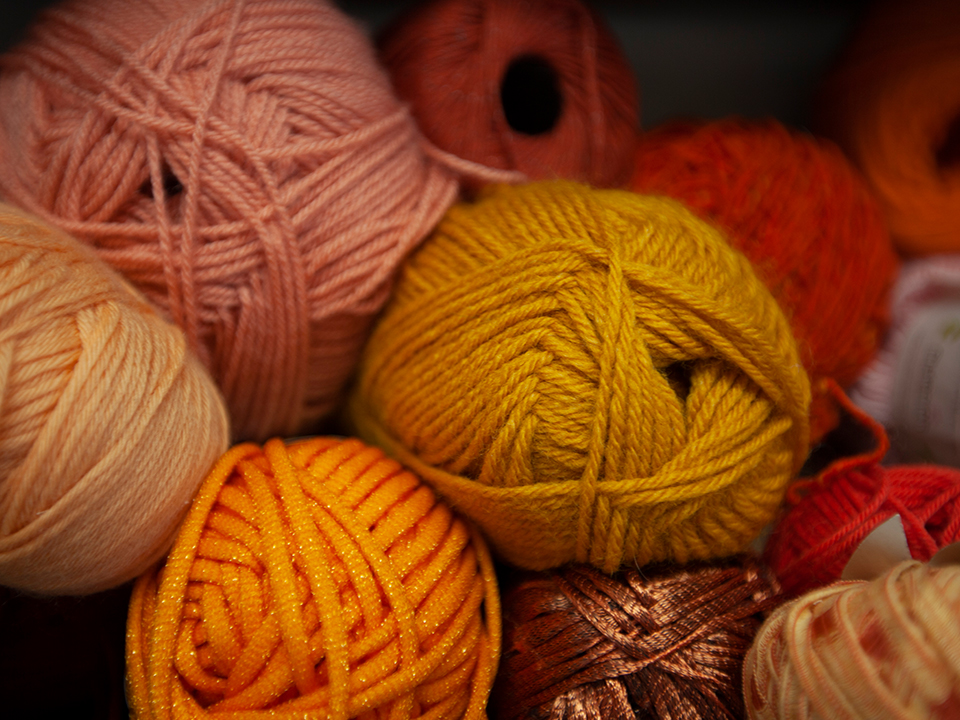 Find inspiration for your fiber art in small group classes taught by skilled hobbyists to professionals who have a passion for fostering creativity in fiber art. Classes for beginners include topics such as fundamental sewing skills, crochet, and embroidery. More experienced students can build on their skills with classes on visible mending, machine sewing, basket weaving, and more. Classes are taught in the Cottage and House and vary each month.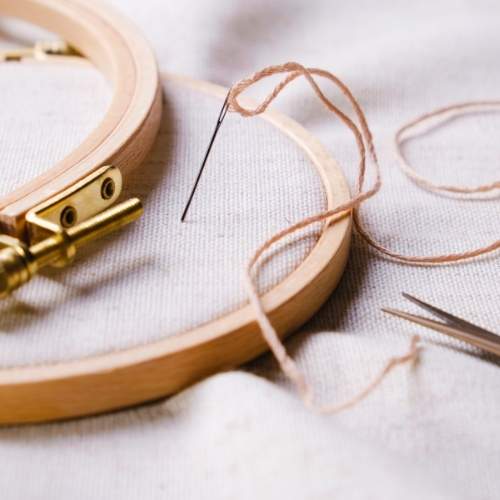 Embroidery for Beginners: Festive Snowflakes
Friday, December 9 ~ 5:30pm to 7:30pm
In this beginning-level embroidery class, students will learn basic stitches to create festive snowflakes. We will also discuss embroidery supplies and how they are used, as well as options for finishing and hanging your embroidery at home.

All materials are included to complete this project. Students will also take home an embroidery hoop and needle.
Community Instructor: Ellen Seeburger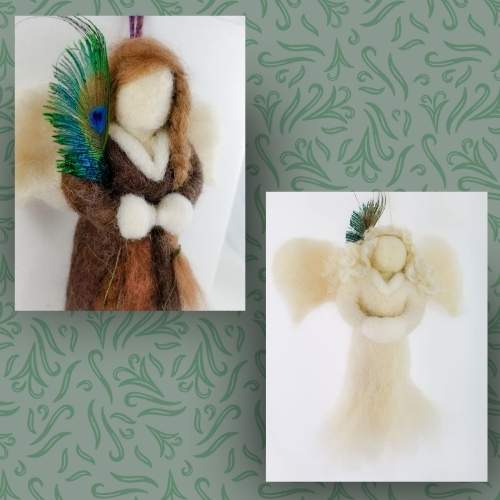 Needle Felted Angel Ornaments
Friday, December 16 ~ 12:30pm to 4pm
Join us in Virginia's House to learn how to needle felt an angel ornament using exotic fibers such as alpaca and llama and adorn with peacock feathers if you wish. These fibers are so soft you won't want to put them down! A wonderful addition to your tree, or for a special gift. Angels aren't just for Christmas anymore. The finished piece will be approximately 9 inches tall.
*Please note: Students must purchase the foam felt pad needed to complete the project directly from the instructor on class day. The foam pads are $12 (cash only) and are reusable for future classes.
Community Instructor: Margret-Ann Miller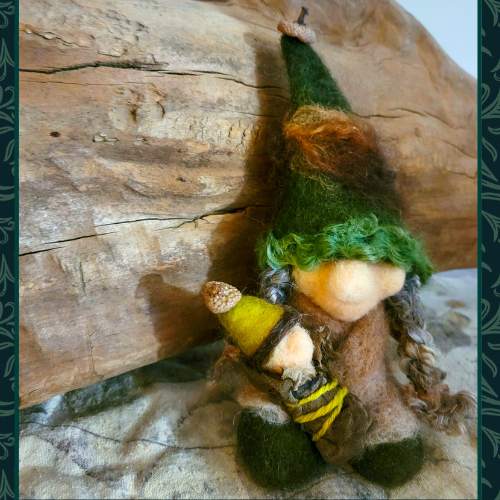 Needle Felted Woodland Gnomes
Sunday, January 15 ~ 12pm to 3:30pm
"A home is not a home without a gnome!"
Join us in Virginia's home for a fun afternoon learning to sculpt an adorable woodland gnome and baby from wool. Students will use mohair and lamb locks for hair and felt and silk fabric for clothes. No experience is necessary.
*Please note: Students must purchase a felting pad on the day of class or use a felting pad from a previous class. If purchasing from the instructor, bring $12 cash and pay directly on the day of class.
Community Instructor: Margret-Ann Miller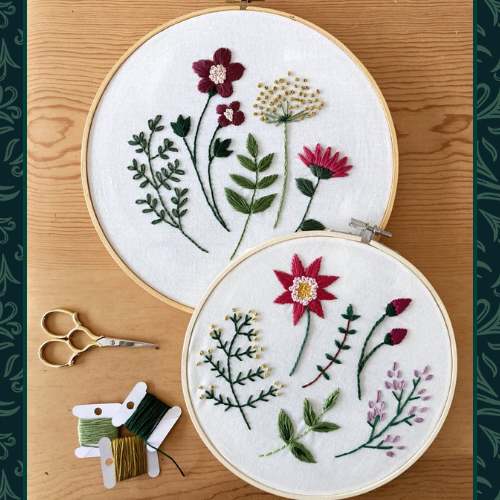 Botanical Embroidery for Beginners
Mondays, January 23, 30 ~ 5:30pm to 7:30pm
Learn to create flowers and leaves with thread in this introduction to hand embroidery. Students will learn foundational stitches to create a botanical embroidered motif, as well as how to transfer an embroidery design onto fabric, and what tools are needed and how they are used.

All materials included, and in addition to their embroidery project, students will take home an embroidery hoop, needle, and thread.
*Please note that you will learn all the stitches to complete your project in class, but as embroidery is a time-consuming art and students will stitch at their own pace, you may need to complete your embroidery project at home.
Community Instructor: Ellen Seeburger
Learn to Weave
Saturday, January 28 ~ 1pm to 4pm
Explore the wonderful world of weaving and learn to use a frame loom to make a wall hanging. The focus of this class is for students to play with yarn and explore the ways texture and color can be incorporated into a weaving structure in a modern way.
Students will learn how to create a design and select a color palette, and then practice hand-weaving techniques including plain weave, rya knots, and soumak.

All materials are provided to create a woven wall hanging and frame looms will be available for use during class.
Community Instructor: Ellen Seeburger
Class Locations & Parking Map
Signed up for a class and need help finding your classroom location and parking? Each class description lists its location. Click the button below to view a full map of the grounds and buildings with two lots available for easy and convenient parking.
Cancellation & Refund Policy
Because space is limited, we rely on you to register for classes thoughtfully. Please help us continue to offer these wonderful classes as affordably as possible by adhering to the following registration, cancellation, and refund policies.
Photos and videos may be taken during 577 classes and events for use on our website and other relevant media outlets and your attendance constitutes consent. View the full policy below including how you can opt-out of this release.