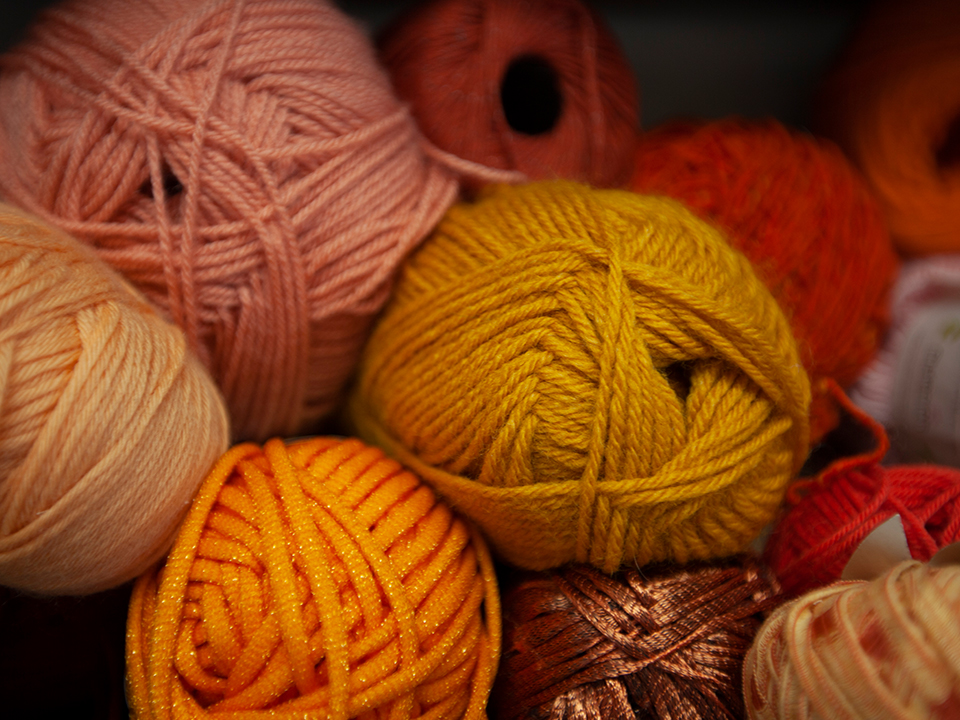 Find inspiration for your fiber art in small group classes taught by skilled hobbyists to professionals who have a passion for fostering creativity in fiber art. Classes for beginners include topics such as fundamental sewing skills, crochet, and embroidery. More experienced students can build on their skills with classes on visible mending, machine sewing, basket weaving, and more. Classes are taught in the Cottage and House and vary each month.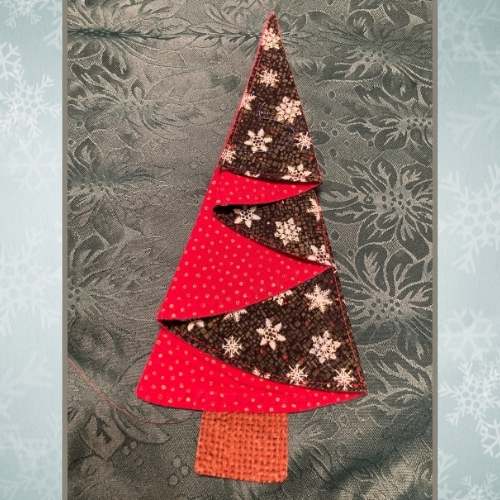 Sew Your Own Christmas Tree Napkins
Thursday, July 28 ~ 6pm to 8pm
Join us in Virginia's House for a fun Christmas in July sewing class! Students will be making Christmas Tree shaped napkins in plenty of time to enjoy at your next holiday gathering.
Students will need basic sewing supplies, one yard of two different coordinating fabrics, 10″ x 17″ piece of poster board or similar to make a template, and a machine in good working order.
Community Instructor: Sue Magdich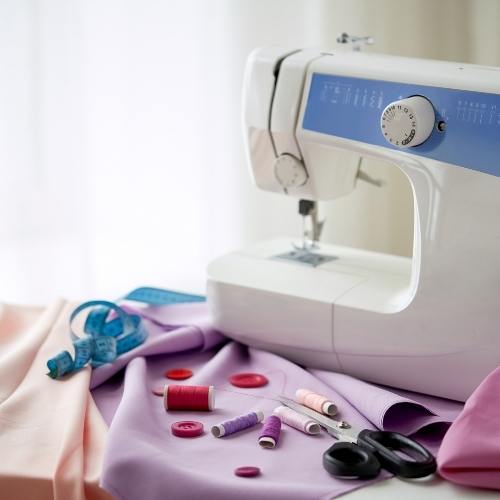 Know Your Own Sewing Machine
Thursday, August 4 ~ 5pm to 7:30pm
Let us help you put your sewing machine to good use instead of just collecting dust in a corner. This class is perfect for anyone who doesn't know where to start–whether your machine is new out of the box or one that you found at a yard sale, join us to learn how to properly thread your machine, wind bobbins, select stitches and perform basic routine maintenance to keep your machine running smoothly. Students will sew a pincushion while learning about their machine.
Community Instructor: Sue Magdich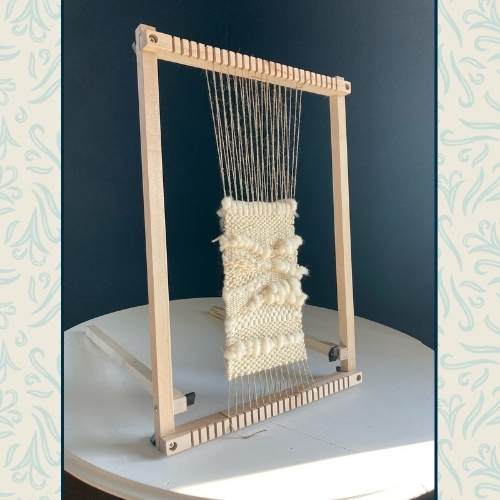 Learn To Weave
Saturday, August 13 ~ 1pm to 4pm
Explore the wonderful world of weaving in this class where we will use simple frame looms and different yarns to learn the fundamentals of the weaving process and make a wall hanging. All materials are provided, but students are welcome to bring their own yarns to personalize their weaving.
Community Instructor: Ellen Seeburger