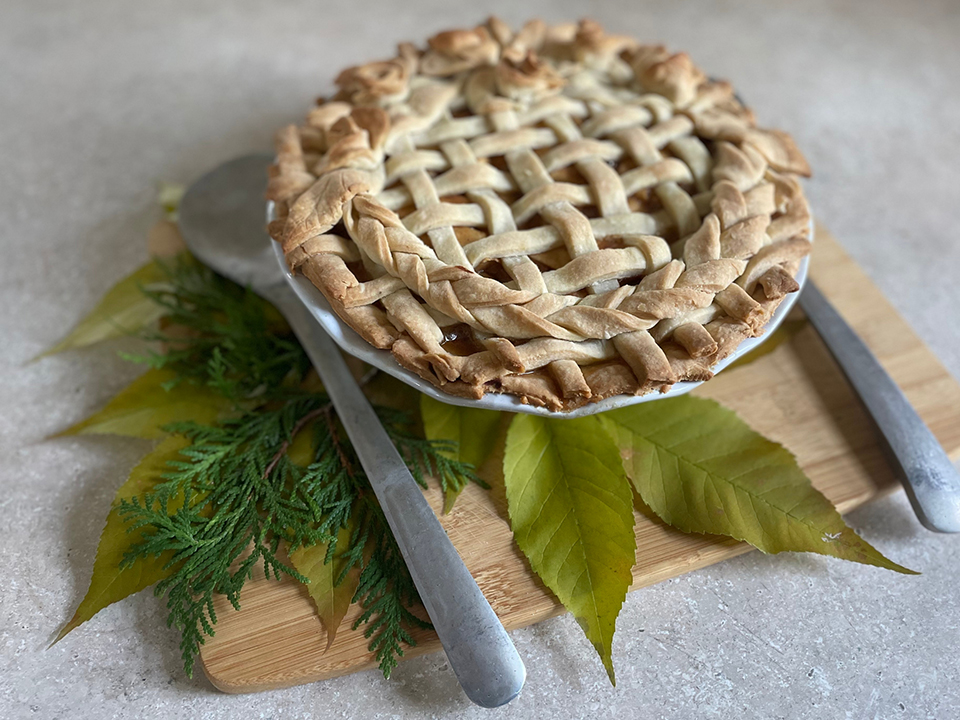 A long-standing favorite of 577 students, our Culinary Arts class offerings have included cuisine from around the world, as well as classes with a focus on comfort foods, healthy options, vegetarian and vegan food, creative desserts, canning instruction, and more. Classes are tailored to students who are looking to learn some kitchen basics, tips, and tricks, to those looking to broaden their culinary horizons. Class topics vary each month and are taught in the Cottage or House by local chefs and foodie enthusiasts.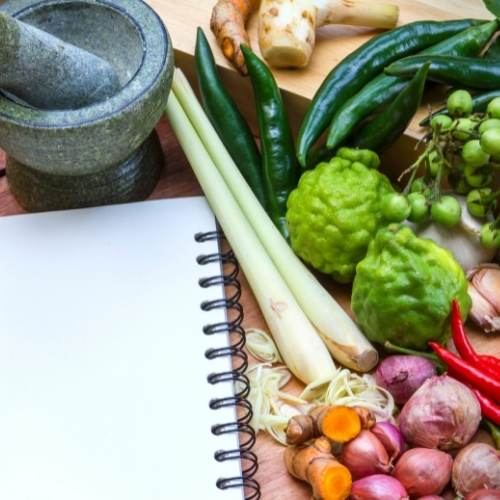 Multicultural Holiday Cooking
Thursday, December 1 ~ 5pm to 7pm
This class offers students an introduction to dishes across cultures to celebrate Hanukkah, Italian American Christmas Eve ~ the Feast of the Seven Fishes, and the Winter Solstice. Students will get some hands-on experience while helping to prepare several dishes in Virginia's kitchen while learning the cultural history behind these meals. End your delightful evening by sampling delicious dishes and leave with the knowledge and recipes to recreate them in your own kitchen.
Community Instructor: Diana DePasquale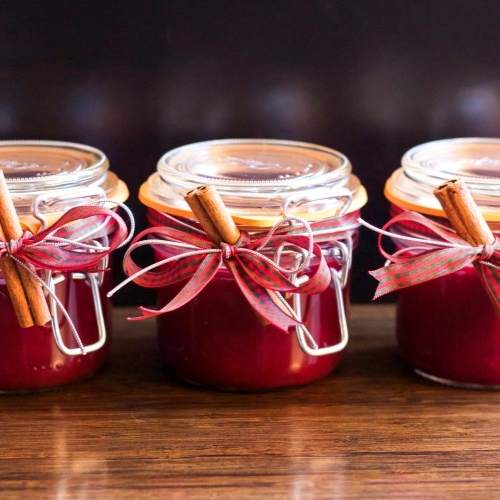 Holiday Treats, Traditions, & Tastings
Monday, December 5 ~ 7pm to 8:30pm
Are you looking for new, stress-free ideas to inspire meaningful Christmas gatherings with family and friends? Join us for a festive evening in Virginia's kitchen, to learn time-saving and delicious recipes that are sure to please.
Your instructors will demonstrate make-ahead French Toast Bake, Christmas granola gift jars, easy charcuterie, and delectable peanut butter-chocolate Buckeyes. All will be available for sampling, and additional holiday recipes provided.
Community Instructors: Jan Szalkowski & Wendy Steusloff
Building the Perfect Cheese Plate
Thursday, December 8 ~ 5pm to 7pm
Let's gather in Virginia's kitchen to learn the basics of making an elegant and delicious cheese plate. Students will gather for a fun and casual evening to learn about and taste a variety of cheeses and accompaniments.
Your instructor will show you various ways to create an attractive display, and you will come away inspired to make your own board, perfect for holiday parties and special occasions.
Community Instructor: Diana DePasquale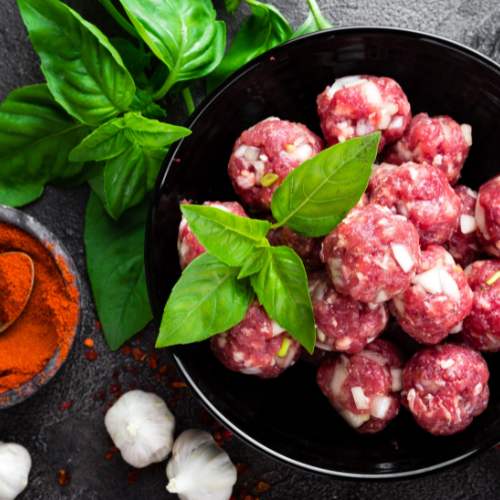 Italian 101: Meatballs, Sausage, and Pasta
Monday, January 9 ~ 6pm to 8pm
Join us in Virginia's Kitchen for Italian 101. Learn to make your own signature meatballs, sausage, and a rich Bolognese sauce and how to use them in pasta dishes like lasagna, baked ziti, and more. Mangiamo!
Community Instructor: Diana DePasquale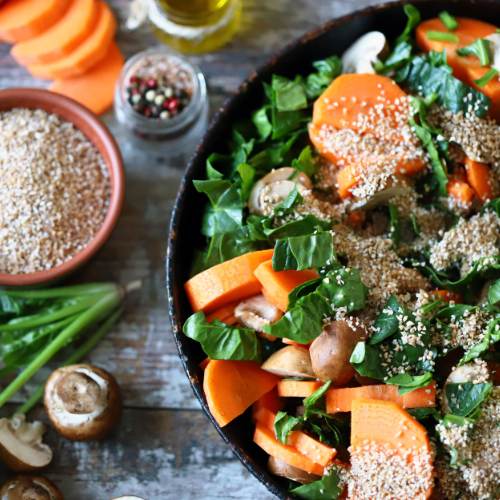 Vegan Cooking 101
Monday, January 23 ~ 6pm to 8pm
Join us for an enjoyable evening in Virginia's Kitchen to learn how to use plant-based ingredients to make healthy, flavorful meals.
We'll use miso, nuts, whole grains, fruits, and vegetables to build flavor and focus on how aromatics and spices to make delicious breakfasts, lunches, dinners, and snacks.
Community Instructor: Diana DePasquale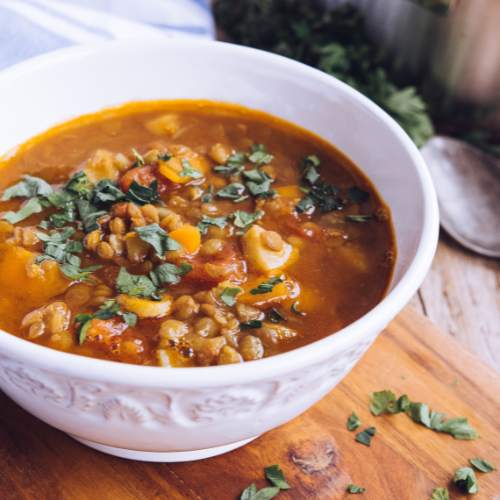 Satisfying Soups
Monday, January 30 ~ 5:30pm to 7:30pm
As the snow flies and the wind howls outside, it's the perfect time to gather inside and enjoy delicious, soul-warming homemade soups. Join us in Virginia's kitchen to learn about and sample two instructor favorites: "On the Mend Spiced Red Lentil-Kale Soup" and "Toby's Reuben Chowder."
Students will also learn how to make a soup "foundation" that can be used as a starter for personalized soups catering to your favorite tastes and ingredients. We'll also discuss soups that are ideal for preserving through pressure canning.
Students will come away with recipes, inspiration, and the confidence to make their own soups at home.
Community Instructors: Jan Szalkowski & Wendy Steusloff
Class Locations & Parking Map
Signed up for a class and need help finding your classroom location and parking? Each class description lists its location. Click the button below to view a full map of the grounds and buildings with two lots available for easy and convenient parking. 
Cancellation & Refund Policy
Because space is limited, we rely on you to register for classes thoughtfully. Please help us continue to offer these wonderful classes as affordably as possible by adhering to the following registration, cancellation, and refund policies.
Photos and videos may be taken during 577 classes and events for use on our website and other relevant media outlets and your attendance constitutes consent. View the full policy below including how you can opt-out of this release.