New merch alert for a special cause! We've partnered with our friends at Jupmode to offer a new, limited apparel collection called: WE ROOT FOR EACH OTHER.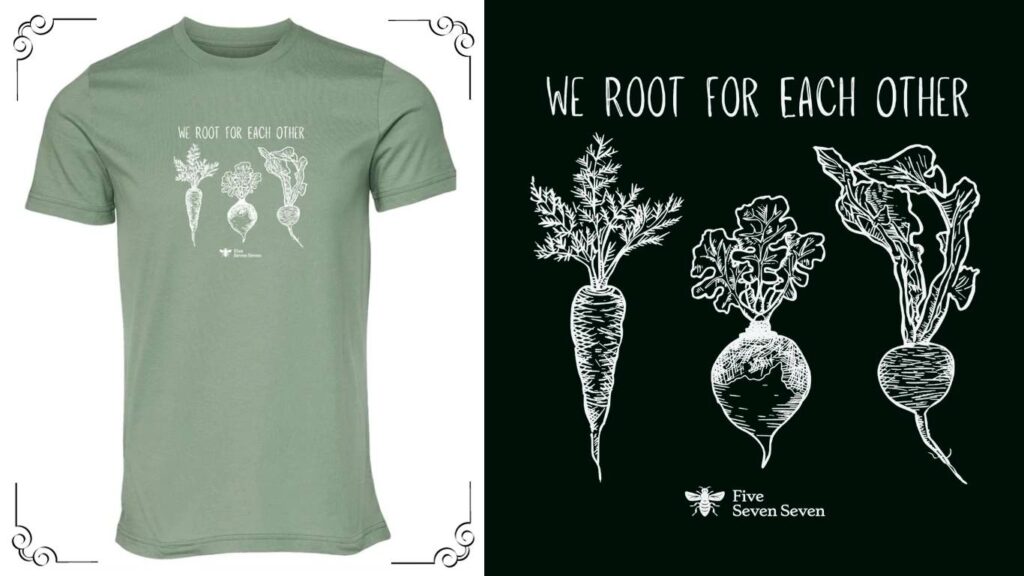 With artwork hand-drawn by Isabelle Tucker, 577's program coordinator and studio art instructor, and in collaboration with Samantha Day, 577's organic garden horticulturist, the message WE ROOT FOR EACH OTHER was inspired by our Community Gardening program and the community gardeners who are such an integral part of 577's mission.
Each year, our gardeners grow and donate hundreds of pounds of organic produce to local food banks ~ truly embodying a sense of community. So far in 2023, the community gardeners have donated almost 1500 pounds of food which has been distributed to the folks at Perrysburg Heights Community Association, PCU Food Pantry, and SAME Café Toledo. The food and landscape gardens also provide a beautiful environment for visitors, an education in organic growing, and an inspiration to future gardeners.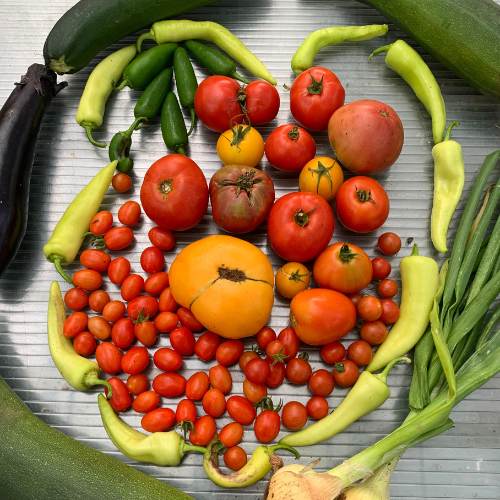 Proceeds 577 receives from the sale of the WE ROOT FOR EACH OTHER collection will benefit the 577 Growing Fund which supports the Community Garden programs and the beautiful landscape gardens enjoyed by visitors year-round.
HOW TO PURCHASE: Purchases are made directly on Jupmode's Pop Up Shop for 577. This is a presale with orders open from Wednesday, September 13 until Sunday, October 1 at midnight. Once the pop-up shop closes, Jupmode will collect, print, and sort all of the orders within 15 business days. All orders will ship directly to you at the address provided at checkout. Questions? Give us a call at 419-874-4174.
The collection features short and long-sleeve tees, crewneck sweatshirts, and a hoodie. Youth and adult sizes are available. Which style is your favorite?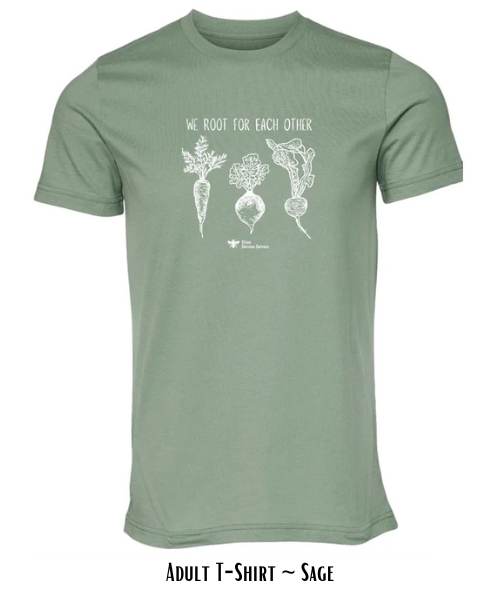 Click HERE to view the full collection. Deadline to order is Sunday, October 1
Thank you for supporting 577 and the Community Gardening program!