Join us this summer by collecting plastic caps and lids for our special Recycled Bottle Cap Bench Project. These plastic cap donations will be manufactured into a recycled post-consumer plastic bench for our grounds through the Plastics-R-Unique, Inc. CAP (Caring About our Planet) Program.
577 will be collecting plastic cap/lid donations from May through the end of July 2023. Donations can be dropped off in the 577 Welcome Center & Curiosity Shop during open hours: Wednesdays, Thursdays, Fridays, Saturdays, 10am ~ 5pm.
What do we accept? 100% plastic and clean lids, non-medical use. Examples include water bottle caps, milk, juice, broth, ice cream, condiments, peanut butter, Pringles, dips, coffee, lotion, soap, toothpaste, detergent, deodorant.
Please make sure your caps are clean and have NO paper or foil on the inside. NO metal caps.
See the full list of examples in the photos below.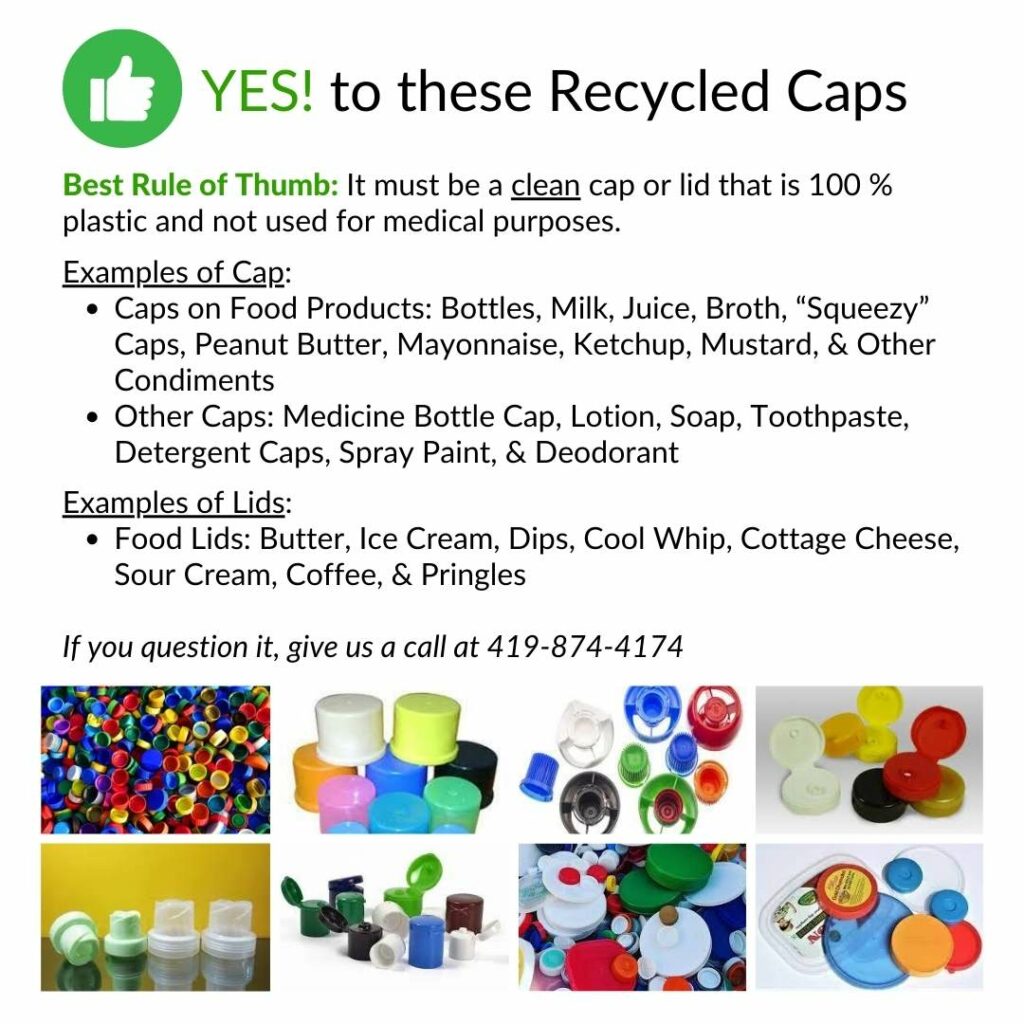 Want to help even more? Help us raise money for our recycled bench by rounding up and donating your change in the Welcome Center!
Questions? Give us a call at 419-874-4174 or email hello@577foundation.org