Virginia Secor Stranahan wanted 577 to be a place where people could explore, experiment, learn, and feel peaceful. She wanted people to connect with one another and have fun. Above all else, she wanted people to feel welcome here.
Our mission proudly states: Open to all, 577 builds a creative, caring community through curiosity and lifelong learning. We honor Virginia's legacy with these words. And when we say "open to all," we mean every individual, regardless of their ability.
In honor of Virginia's birthday on March 25, we are launching the Opening Doors for All campaign.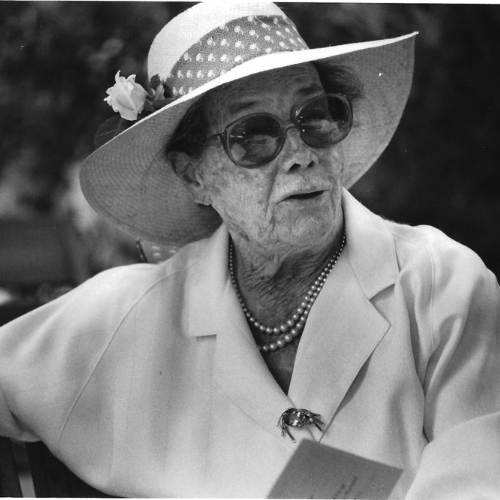 577 is committed to improving the accessibility of our grounds and facilities to ensure that everyone in our community can tend a garden, take a class, or peruse the books in our Welcome Center and Curiosity Shop. As a friend of 577, you can help.
Donations to this fund will cover the cost of much-needed safety improvements and accessibility upgrades to aging doors, sidewalks, and parking areas at 577. These universal design improvements will benefit everyone at 577 – not only individuals who use a wheelchair or those who have mobility challenges, but also families who use strollers and wagons.

On this day of giving, what can you do to help?
Make a donation ~ CLICK HERE
Share this blog post with friends and family, encouraging them to join you in supporting 577
If you follow us on social media, like and share our posts with your networks
Let your friends and family know why 577 is important to you
577 has always embodied Virginia's values and her compassion for others inspires much of our work today. We hope you're inspired by Virginia, too. You can make 577 a welcoming place for all.
Special thanks to Trust Company Family Offices ~ They have generously offered to match the first $1,000 donated to this campaign, allowing donors to double their impact!