THANK YOU! The Curiosity Shop would not be full of books, magazines, pottery, art supplies, and other curiosities available for the community without generous donations from you ~ our friends, supporters, and the community.
Over the past 30+ years, this community has saved over one million books destined for landfills by putting over 350,000 gently-used books into the hands of other community members at an extremely affordable price encouraging people's curiosity and lifelong learning, and the remaining books were recycled. That's pretty incredible! With the addition of pottery donated by 577 students and like-new art and craft supplies, your donations are further helping the environment by keeping these items from the waste stream.
If you have more to give after cleaning out your craft closets and making room for new items on your bookshelves, we are accepting donations during Welcome Center & Curiosity Shop open hours.
Donations are currently only accepted during open hours which are listed HERE, but hours may vary. Please contact us by phone at (419) 874-4174 or by email at hello@577foundation.org if you would like to confirm a specific drop-off time.
We accept walk-up donations of up to two (2) boxes or bags of gently used and like-new books (approximately 20 to 40 books) and art and craft supplies without an appointment. If you have more than two boxes or are looking to donate pottery, please contact us.
---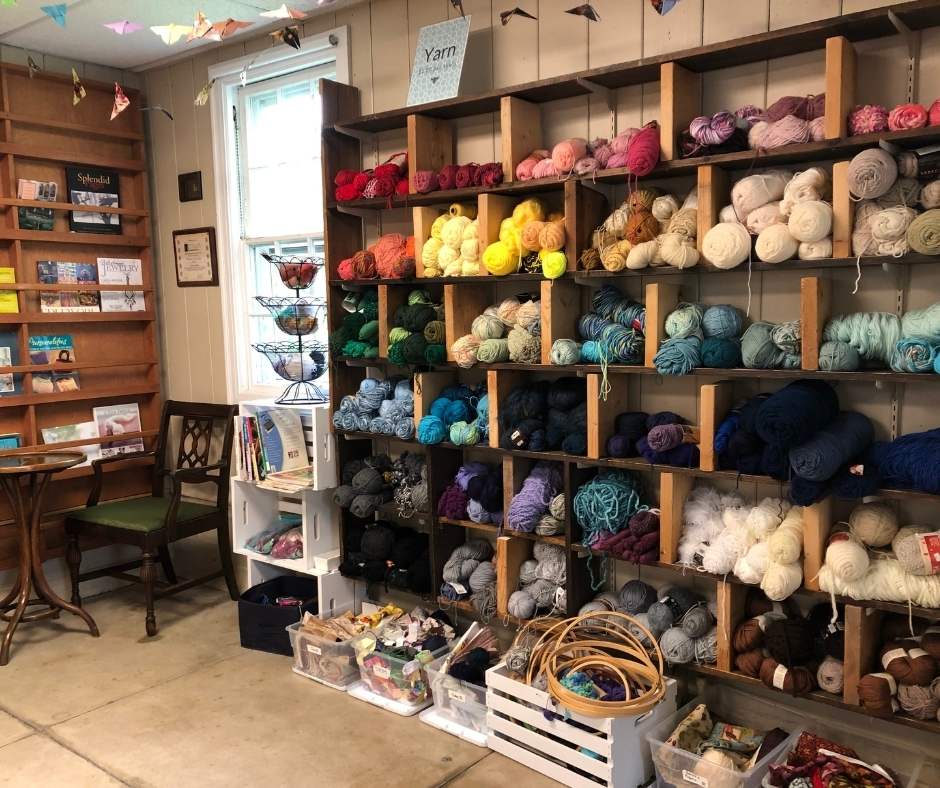 We are currently accepting these types of art and craft supplies:
Fiber Art Supplies: Yarn (all colors and types of fibers), Thread; Fat Quarters; Fabric (usable yardage, NO scraps please); Crochet hooks; Working Sewing Machines; Buttons and Sewing Notions
Painting Supplies: Easels (standing or tabletop); Paintbrushes; Palettes; Paint (acrylic; watercolor; gesso; gouache; tempera; fabric)
Drawing Supplies: Graphite Pencils; Colored Pencils; Charcoal; Crayons; Markers; Inks; Calligraphy (nibs, etc), Sharpies
Other Art Supplies: Artist papers; Sketchbooks; Canvases; Scissors; Scrapbooking (stamps; stamp pads; embellishments)
---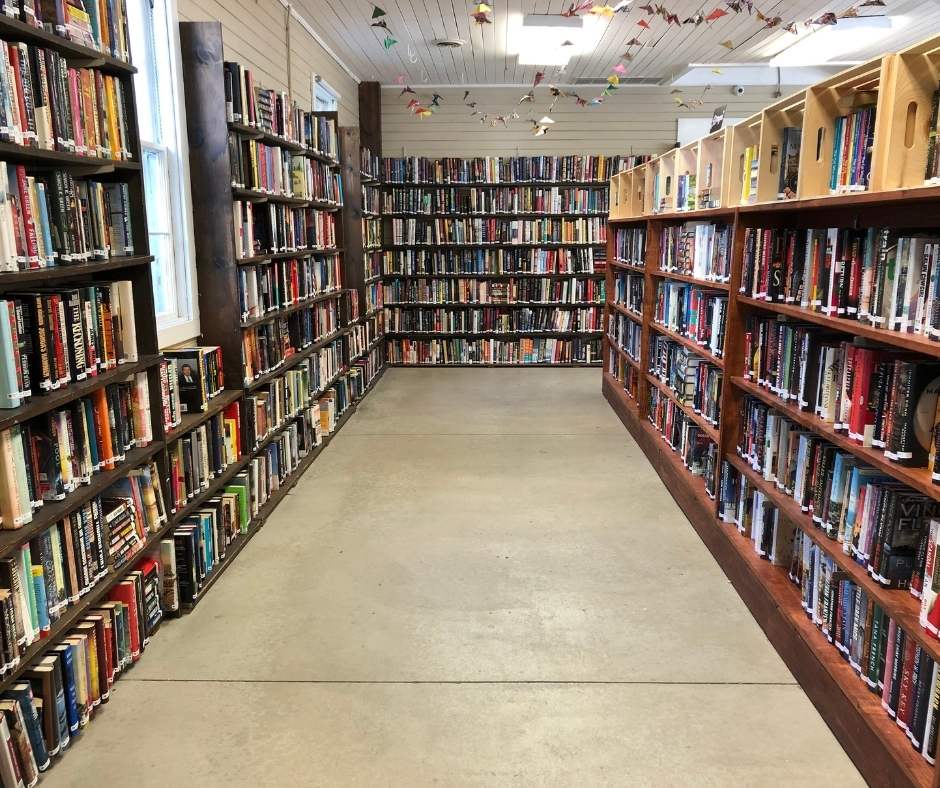 We are currently accepting these types of books and magazines:
Children & Young Adult Books
Fiction Books
Cookbooks & Gardening Books ~ published within 10 years
Travel & Technology Books ~ published within 5 years
Other Nonfiction ~ published within 10 years
Oversized Books
Arts & Crafts Books & Magazines
Rare or Local Books
Magazines ~ published within the last 12 months
---
We do not accept:
Damaged books that have broken bindings, missing pages, yellowed or soiled pages, or that smell of smoke, or mildew, or are excessively dirty or dusty
Clearly outdated materials including, but not limited to: travel, legal, tax, medical, and health books
Magazines older than 1 year
Encyclopedias, Reader's Digest, or Textbooks
DVDs, CDS, cassette tapes, records, or other media
Computer software or equipment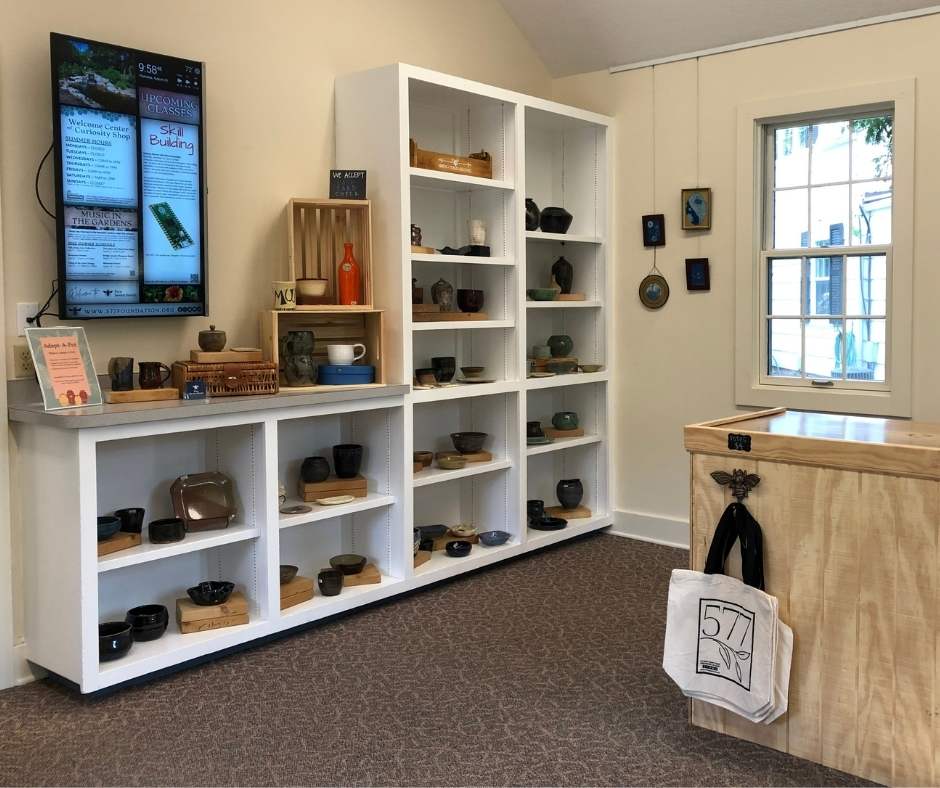 Looking to find a new-to-you book, the perfect supplies for a new art project, a beautiful handmade pottery gift for a friend or loved one, or organic, local honey? Make sure to stop into the Welcome Center & Curiosity Shop during your next visit. 577 staff is available to answer any questions on items available and upcoming classes, accept donations, and more.
Special thanks to the First Solar Community Giving Fund of the Greater Toledo Community Foundation for grant funding to convert the Book Center to the Curiosity Shop in 2022.