Did you know October 20 is celebrated as National Reuse Day? The movement to make it a special day began with the purpose to highlight ways we can all do our part of making good habits toward a sustainable future for our loved ones and our planet.
For the second year in a row, 577 will honor this idea with a day dedicated to accepting donations of gently used and like-new art supplies and books on Thursday, October 20 with extended open hours from 10am to 7pm.
What started as a test run in 2021, has now blossomed into a new favorite of the 577 Curiosity Shop where we have added a large section of gently used art supplies available for purchase to our collection of like-new books. This is only possible through the generous donations of creative individuals and their families who instead of dumping unneeded, gently used art supplies in the trash bring them to us. 577 gives these items new life by making them available for other creatives to purchase at discounted prices.
Keeping these supplies from the waste stream and providing supplies and funding for more wonderful 577 classes is a win-win for our community.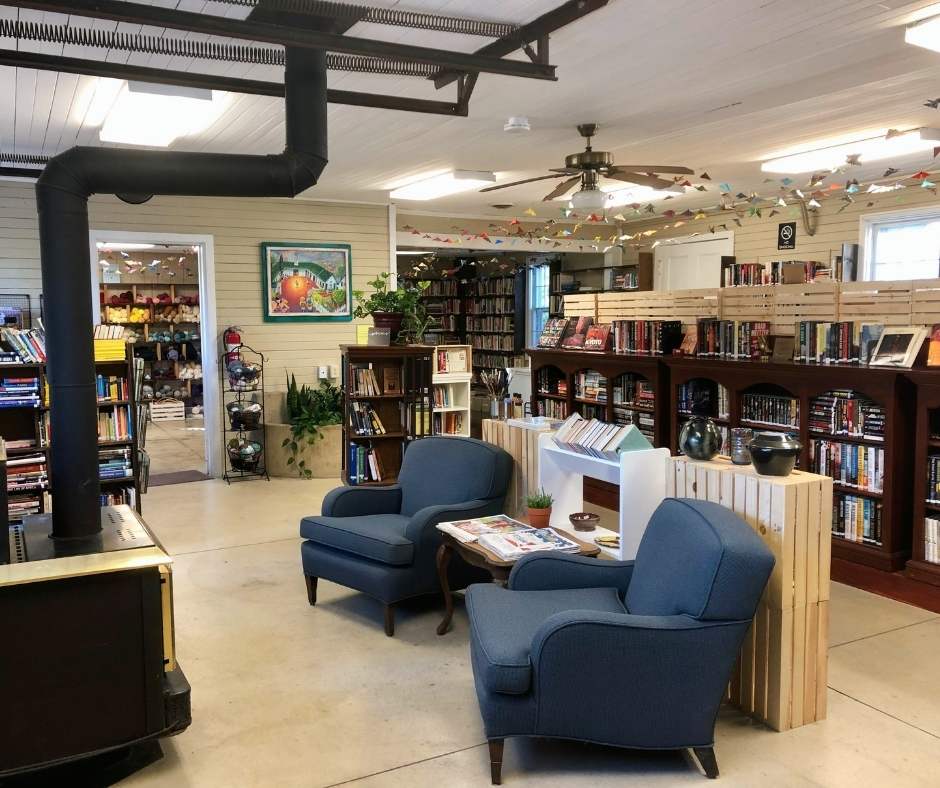 If you have items you would like to donate, we are accepting up to 2-4 bags/boxes of gently used or like-new items listed below.
Art and Craft supplies:
Yarn ~ all colors and types of fibers
Thread
Fabric ~ fat quarters, usable yardage, no scraps please
Crochet hooks; Knitting needles
Working sewing machines
Buttons and sewing notions
Easels ~ standing or tabletop
Paintbrushes
Palettes
Paint ~ acrylic; watercolor; gesso; gouache; tempera; fabric
Graphite pencils
Colored pencils
Charcoal
Crayons
Markers
Inks
Calligraphy ~ nibs, etc
Sharpies
Artist papers
Sketchbooks
Canvases
Scrapbooking ~ stamps, stamp pads, embellishments, etc.
Scissors
Books/Magazine:
Children and young adult books
Fiction books
Non-fiction books (published within the last 10 years)
Arts and crafts books/magazines
General magazines (within the last 12 months)
We do not accept:
Damaged books that have broken bindings, missing pages, yellowed or soiled pages, or that smell of smoke, or mildew, or are excessively dirty or dusty
Clearly outdated materials including, but not limited to: travel, legal, tax, medical, health books
Magazines older than 1 year
Encyclopedias, Reader's Digest, or Textbooks
DVDs, CDS, cassette tapes, records, or other media
Computer software or equipment
Can't make it Thursday? Donations (up to 2 bags/boxes) are accepted during Welcome Center & Curiosity Shop Open Hours. Autumn Hours are Wednesdays ~ Saturdays, 10am to 4pm
Questions about your donation? Give us a call at 419-874-4174 or email hello@577foundation.org
Looking to find a new-to-you book, find supplies for a new art project, or find the perfect gift for a friend or loved one? Make sure to stop into the Welcome Center & Curiosity Shop during your next visit.
577 was thrilled to reopen the book center this past May as the Welcome Center & Curiosity Shop thanks to grant funding from the First Solar Community Giving Fund of the Greater Toledo Community Foundation. This refreshed space is the perfect place to browse the collection of thousands of gently-used books with selections for all ages and interests and relax and connect with a friend by the unique corn stove. Plus, crafters, teachers, artists, and students will love browsing the new large selection of art supplies, and everyone will love the new display of handmade pottery for sale created by students at 577.
577 staff is available to answer any questions on items available and upcoming classes, accept donations, and more. Looking to volunteer? Email hello@577foundation.org for more information.