Photography Sessions at 577
The 577 Foundation is a unique and beautiful location for photography. We are delighted that you are considering the gardens and grounds as the backdrop for your memories. Photographs captured "in-the-moment" are some of our favorites and are always encouraged. We hope folks find those special moments during their visits. But we also recognize there are pivotal events in life that folks want to mark, such as prom, weddings, graduation, maternity, and more. 577 has special meaning to them and/or they want a beautiful backdrop for these special events. Our Photography and Videography Guidelines outlined below are designed to ensure all visitors ~ those who are taking photos and those who are not ~ have a positive experience during their visit.
Golden Hour Photography
Beginning June 2023, 577 will host after-hour photography sessions for 'portrait-style" photography. Referred to as Golden Hour Photography, these sessions will be available by appointment only.
Please note reservations for posed or directed photography during 577's open hours remain unavailable at this time to prioritize our primary educational and environmental purpose as an organization.
Golden Hour Photography Sessions are available as 60-, 90-, or 120-minute sessions. A small fee, as described below, is required for all Portrait or Session Photography. Your photo session fees will go directly back into maintaining the beautification of the gardens.
All photographers are expected to uphold the policies in this document so 577 can provide this service. 577 is not a public park; it is a privately funded nonprofit with limited means and a small staff.
Photography Session Rates & Fees
Scheduling a Photography Session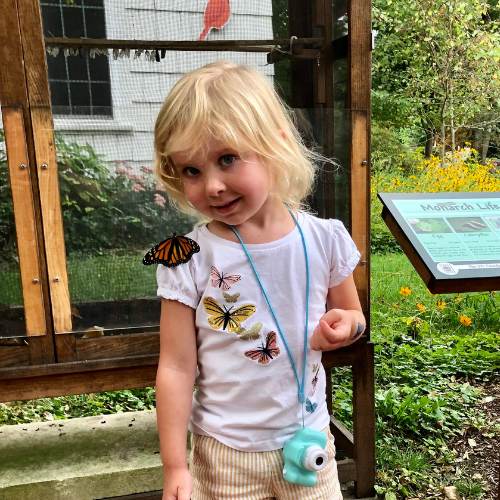 Photography Session Rates & Fees
Your photo session fees go directly back into maintaining the beautification of the gardens.
Group size of 16 or less (plus photographer and assistant):
60 minutes: $50

90 minutes: $75

120 Minutes: $100
Group size of 17 – 32 (plus photographer and assistant):
60 minutes: $65

90 minutes: $95

120 Minutes: $130
Group size of 33 or more, and photographers interested in mini-sessions: call for details
The Reservation Holder is responsible for the conduct of their party and will be held accountable for their actions and those in their party if they damage 577 facilities and property. Reservation Holder will be held liable and be responsible for the cost of repair or replacement. Groups who do not abide by these guidelines (including the photographer and any member of the group) will be subject to permanent loss of privileges. 577 reserves the right to cancel a photography session without a refund and to remove any party from the premises for violations of any of our policies.
Cancellations: A refund, less a $25.00 administrative fee, will be returned if cancellations are made at least 72 hours in advance. Cancellations made with less than 72 hour's notice are nonrefundable. If a photo shoot is cancelled due to inclement weather, an alternate date may be arranged. Rescheduling must be agreed upon prior to the new shoot date. 
Artists may enter their 577 images in photography competitions, but any sales of images may be restricted. The imagery, logo and name of The 577 Foundation are registered trademarks and may not be used by outside parties without permission. If you plan to sell your work, please email hello@577foundation.org for details.
News media and videography requests only, please email hello@577foundation.org.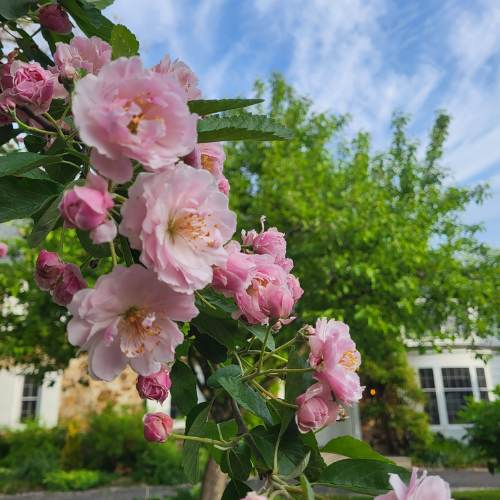 To balance everyone's experiences at 577 and ensure that you have a productive and meaningful photo session, all photography sessions MUST be scheduled in advance.
Golden Hour Photography Session Reservation process:
At least two weeks prior to your desired date, submit your request to Danielle Marino, 577's Assistant Director of Education and Outreach,via this

Google Form

. Or reach out via phone at

419-874-4174, ext. 120

, or by email

dmarino@577foundation.org

.

All sessions will be scheduled after 5:00 p.m.

We will respond within 3 business days to schedule your date and process your payment. Your request is not confirmed until the application is completed, signed, and payment has been made.

After you have paid the fee, you will receive a confirmation email. Please keep your confirmation email as proof of payment.

Scheduling is subject to staff availability and the event calendar.

Once we have piloted and improved this program in 2023, you will be able to view open dates and make a request through the online reservation portal at 577foundation.recdesk.com
While Photography Sessions occur outdoors after 577's closing time, these spaces are always shared. Community gardeners, independent pottery students, class participants, staff, and volunteers have permission to be at 577 after 5:00 p.m. They may be present during your session.
No ceremonies — including gender reveals, birthday parties, weddings, memorials, or the like — may occur during photography sessions. Performing a ceremony will result in immediate termination of the session with no refund of fees. 577 reserves the right to halt any photography sessions deemed to be disruptive. The photography session guidelines must be followed in addition to the general visitor guidelines. 577 reserves the right to adjust these policies at any time, with or without notice, in the best interest of 577's mission and the community.
Unscheduled photographers and unauthorized groups will be asked to leave the grounds and instructed to schedule a session for a future date. Below is a list of nearby publicly-funded parks that you may use instead.
Woodlands Park: 429 East Boundary St., Perrysburg 

Riverside Park: 245 West Front St., Perrysburg

Davis Overlook: 28289 West River Rd., Perrysburg

W.W. Knight Nature Preserve: 29530 White Rd., Perrysburg

Side Cut Metropark: 1025 W River Rd, Maumee

Toledo Botanical Garden: 5403 Elmer Dr, Toledo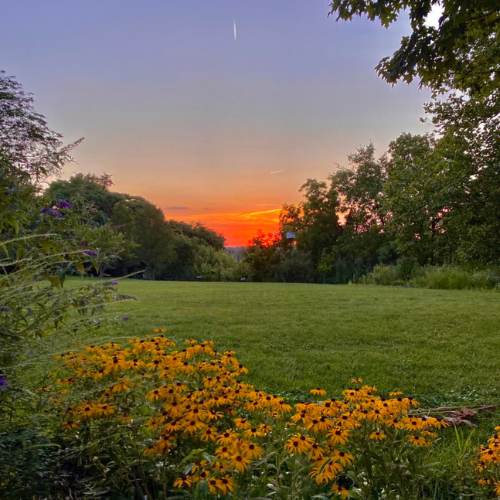 On the day of your session, please maintain the integrity of 577 by honoring these guidelines:
Groups should check in at the Welcome Center at their designated start time. There are no refunds for late arrivals. No adjustments to session times will be made due to late arrivals on the day of the reservation.

Please keep the confirmation email or payment receipt (as proof of payment), the group's personal items, and equipment with you at all times. If proof of purchase is not available or there is not a confirmed reservation request, your group may be asked to leave the property.

577 is not responsible for lost, stolen, or misplaced property/items. Items left at 577 after the agreed-upon departure time may be disposed of by 577 Staff, including any props left behind. Please call as soon as possible to report missing items. Access will be granted the following day to retrieve items with prior permission.

All groups must arrive camera-ready, as there are no dressing room facilities. Bathrooms may not be used to change outfits during the reservation. All photo subjects must be fully and appropriately clothed. Swimsuits, underwear, and boudoir photo shoots are not permitted.

Groups are responsible for bringing a photographer. 577 does not provide photographers.

Groups must set up their shoot in a manner that does not impact staff, volunteers, gardeners, or students who are using the grounds for 577's primary mission: classes, events, garden maintenance, or the like.

Please be advised that some areas of 577 may not be accessible or available due to restoration, programs, event rentals, or unforeseen circumstances. 577 will provide notice as soon as possible if this were to occur.

Photo sessions are not permitted in any building interior spaces including the Geodesic Biodome, Cottage, Log Home, Pottery Studio, Welcome Center & Curiosity Shop, and Virginia's House.

You must have 577's written permission to use props in your photos. Furniture such as tables, chairs, or mirrors, environmentally unfriendly materials that may harm wildlife, or any unusual props that may be loud, dangerous, or disruptive to other visitors, are strictly prohibited. Balloons, glitter, confetti, rice, kites, flying lanterns, or any other materials that leave waste or residue are strictly prohibited.

Take only photos, leave only footprints. Moving or removing potted plants or structures —such as benches, containers, displays, plant signs, fences, etc.—is strictly prohibited. Do not pick or harm plants or wildlife.

No photographers, assistants, or subjects may step in plant beds, fountains, ponds, or places other than on designated paths. Climbing or mounting equipment in trees or on buildings or other structures is not permitted. Tripods must also stay on paths or on the lawn, do not place them in garden beds.

Do not place equipment or subjects where they will block pathways or restrict visitor access. All cords or wires must be placed and guarded in a way that doesn't alter the pathways or put 577 staff, volunteers, or visitors at risk. Any use of electrical equipment, including additional lighting, must be approved in advance of the shoot.

Drone photography is prohibited in order to ensure 577 staff, volunteer, and visitors' safety and privacy.

Vehicles may not be left in 577 parking lots past agreed-upon rental time.
Photography Session Definitions
PORTRAIT or SESSION PHOTOGRAPHY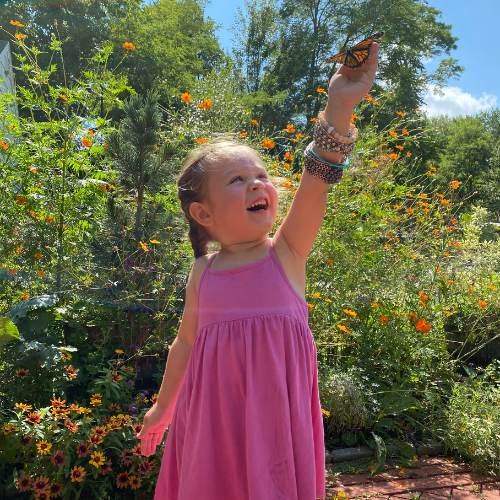 PORTRAIT or SESSION PHOTOGRAPHY
577 defines still portrait or session photography as all wedding, engagement, proposal, quinceañera, family, maternity, portfolio, prom, graduation and any other posed portraiture of individuals by professional photographers, as well as semi-pro, pro-am or amateur photographers, whether the photographer is being paid or not. If the intent or main purpose of your visit is to take portrait, family, or special occasion photography, rather than a visit in nature, then you are engaging in portrait or session photography. 577 reserves the right to further define portrait photography on a case-by-case basis.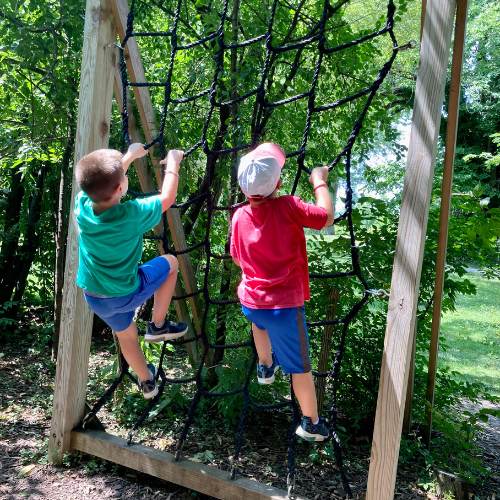 IN-THE-MOMENT or SNAPSHOT PHOTOGRAPHY
Photographs are a wonderful way for visitors to remember their 577 experience. We encourage visitors to take casual photographs or videos via cell phones or digital cameras. These in-the-moment photographs of plants, individuals, and subjects capture the events of your visit. These are informal photographs shot spontaneously and quickly.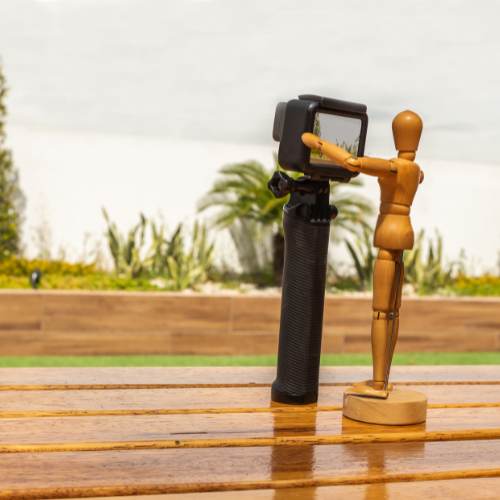 VIDEOGRAPHY & COMMERCIAL PHOTOGRAPHY
577 does not permit the use of its name and image for commercial purposes without prior approval. Arrangements to film, tape, record, photograph, or create artistic renderings or displays must be made at least 30 days in advance of your proposed date.
To submit a videography or commercial photography request, please email hello@577foundation.org.
Drones are not permitted.
Have additional questions? Contact the Assistant Director of Education and Outreach Danielle Marino at dmarino@577foundation.org, or by phone at 419-874-4174.